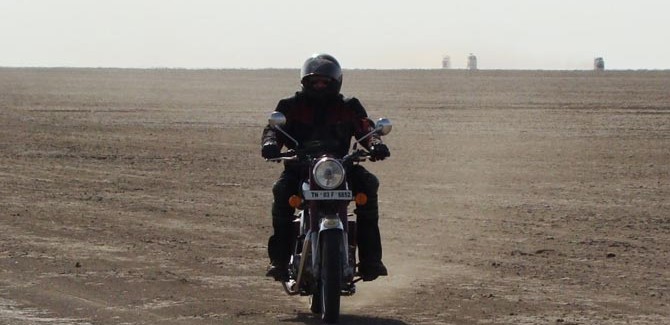 It was way back in November that the Bullet moved last. Struck momentously by a cow's ample rear, it smashed face first into the smooth tarmac of Spiti. So serious was the impact and so impeccable the timing that it is now four months and the Bull is still lying injured, snow covered and unable to move in Manali. At such a juncture, the rather incredulous call from a highway-hero friend (Deepak Dongre) evoked the obvious question – what will I ride? The time of the Classic 500 had come.
I don't like the Classic. I don't mean the looks. Those are fantastic. But the Classic is a retro styled motorcycle for weekend cruises on Marine Drive and cheekily going past the hot girl on the bus stop, not a highway ranger. While Enfield fans (like me) will make any Enfield a touring machine, the fact is it is not built for the highway rumble. But we are getting ahead of ourselves.
The destination was Rann of Kutch, one of the most inhospitable and unforgiving terrains in the country. Riding in the Rann is a dream I have been carrying for years now. This was going to be great!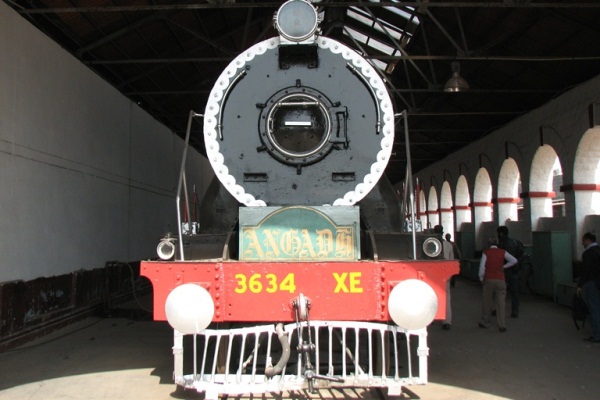 The morning of March 3, 2012 seven motorcyclists met for breakfast at Manesar. Five proceeded to Rewari Railway Station, 90 kms from New Delhi.
Rewari Steam Locomotive Shed is the only surviving steam loco shed in India housing some of India's last surviving steam locomotives. Built in 1893, a decade before the Old Delhi Railway Station, it was the only loco shed in North India for a long time and part of the track connecting Delhi with Peshawar, while the metre gauge track built in 1873 from Delhi towards Rewari is India's oldest.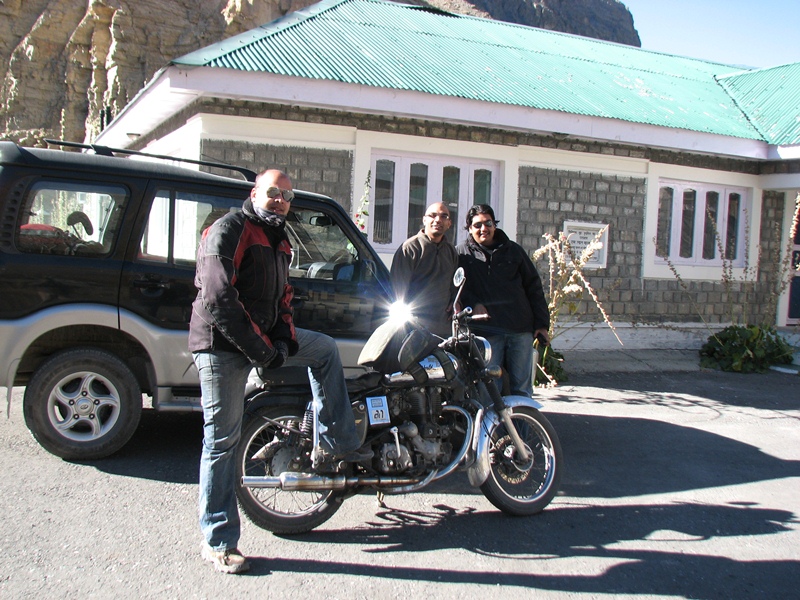 The signs were all there. I just chose to ignore all of them. I had just decided to go on a roadtrip to the most inhospitable of all Himalayan regions with two city slickers who wouldn't sleep on some sticky pillows if their life depended on it. I just didn't see it coming.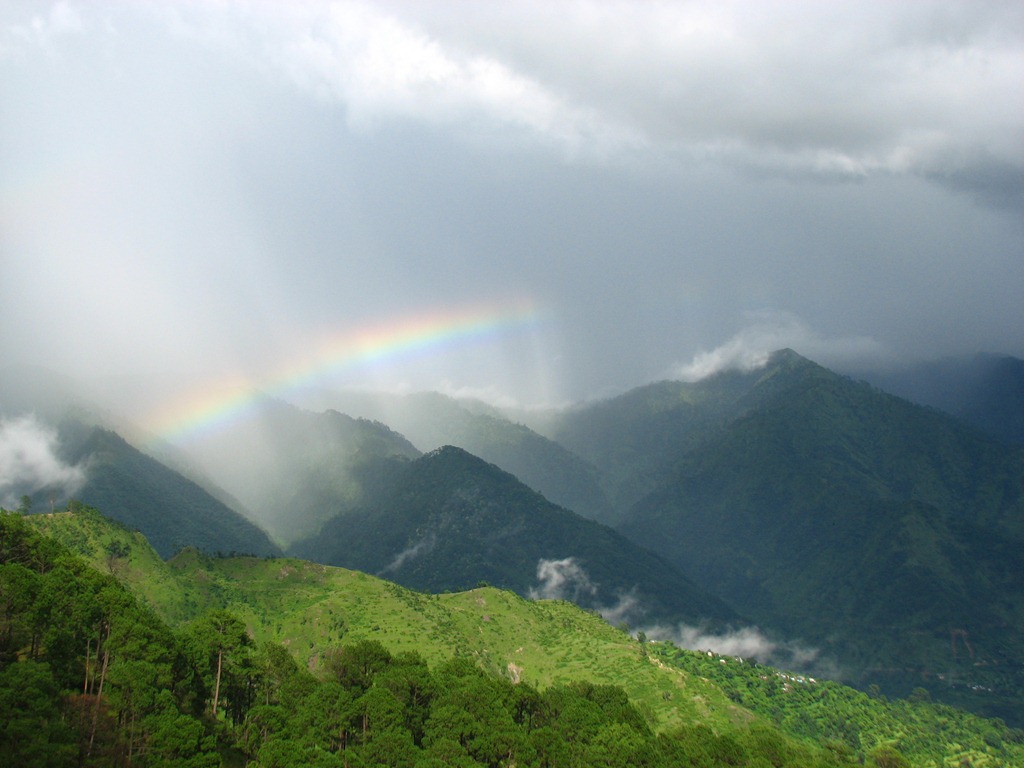 So what if the journey back home was a nightmare I saw with open eyes. So what if the stink in me did not go away for a week. So what if I ended up getting scammed by a God-man even after I did everything to help him. So what if Tip-in Point was fogged out. It was one hell of a ride!
Okay. Plan changed.
Spiti is not going anywhere. Ladakh almost did. It is time to give back. So we have decided to forget Spiti for the time being and go to Ladakh instead. We will be helping out with the relief work there to our best possible extent. We are also trying to gather some help – monetary and otherwise – and direct them to the appropriate agencies.