Hope everyone around here is safe. Those bastards must pay.
First things first. The bike seemed out of tune. Am not taking any chances with that. Off to the RE dealer who happened to be next door. The carburettor tuning was off completely hitting the mileage. The electric start bearings had stopped working (happened ages ago) and were now affecting the magnet's movement leading to problems in the starting. Also got the front brakes checked. Took me all day but all problems are now gone and it should be a smooth, fast, painless ride.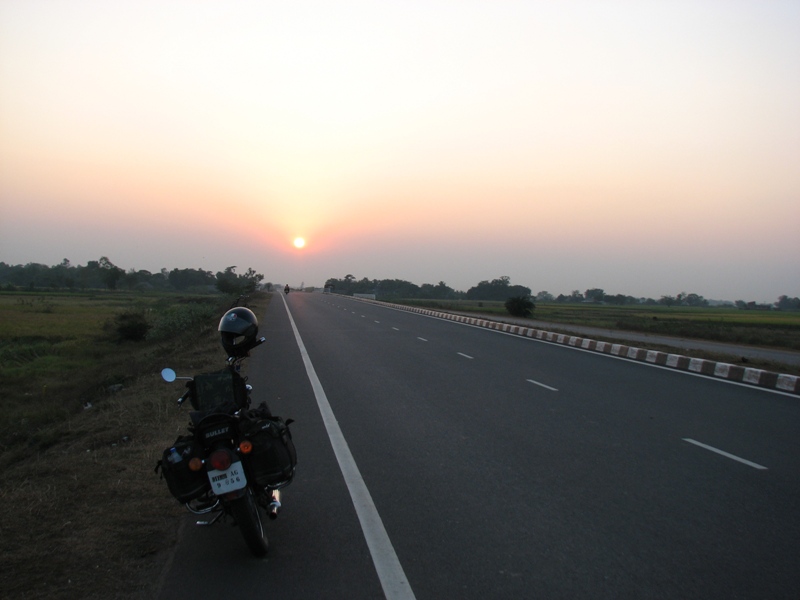 I was woken up by the banging on the door. Thankfully it wasnt't the bald man from Hitman 2 (more ruthless than the one in the first Hitman) but Gols' mother. I got up, realized I had no toothpaste and was too lazy to ask for it, lied to her about brushing and hogged on massive amounts of payasam and corn flakes with fruits after showing appropriate amount of reluctance. I was set when her mom dropped the laughing bomb. The car was in the driveway and I needed to back it out, take out the bike and drive it back in. Its a laughing bomb because 1. I was laughing because I was getting to drive a car (I don't know how to drive. Yes. Me. Don't know how to drive a car). 2. Gols would be under imaginary rubble if he heard I was going to do that to his car and laugh with the helplessness of a mule with a huge load on his back.
So staying back in Kolkata has had double benefits to me.
One, thanks to Gols and his enterprising mother, I have a bag full of clean undies. As Pal said very rightly, I wouldn't want to show my crack all over India, would I?
And two, I got to attend Sailor's wedding. And meet a bunch of friends from B-School days. Best days of life.
When I left Siliguri, there was but one thought in my head. I have to ride on those godforsaken screwed up potholed roads all over again. I had thought of doing an ironbutt ride all the way into Orissa but the thought of riding fast on those roads sent shudders down my spine and I settled for two days to Kolkata routine.