Sometimes, the biggest ain't the best. No I am not saying it was the best. But the rather small (for anyone who has seen the Delhi's Auto Expo) Mumbai International Auto Show was a lot of fun.
I don't know who organized it or why. But they didn't really do a nice job at it. There weren't any product launches apart from the Xylo (which I hate so it doesn't count) so there's was much less buzz and hence much less people. Which meant that you were ACTUALLY going to see the cars and bikes and not come back smelling like the sweat of all the cultures of India.
All right, what did I see. First let me tell you what pictures are NOT there. These are cars you all have seen so there's no point wasting bandwidth on them. Mitsubishi with the Lancer Cedia Sport, Outlander and the Pajero. Volkswagen with the Passat and Jetta. And the Beetle (which we will come to later). Maruti with the SX4 and A-Star. Skoda with the Fabia and Laura. Ford with the new Ikon and Endeavour. Boringgggg….
So what did I REALLY see. Here it is.
Force India Formula1 car. No engine. Just the chassis and body work with the all the requisite sponsor stickers. And one super blonde babe who was so blonde I couldn't make out her facial features. I suspect she wasn't blonde at all. I think she was an albino. I guess we will never know.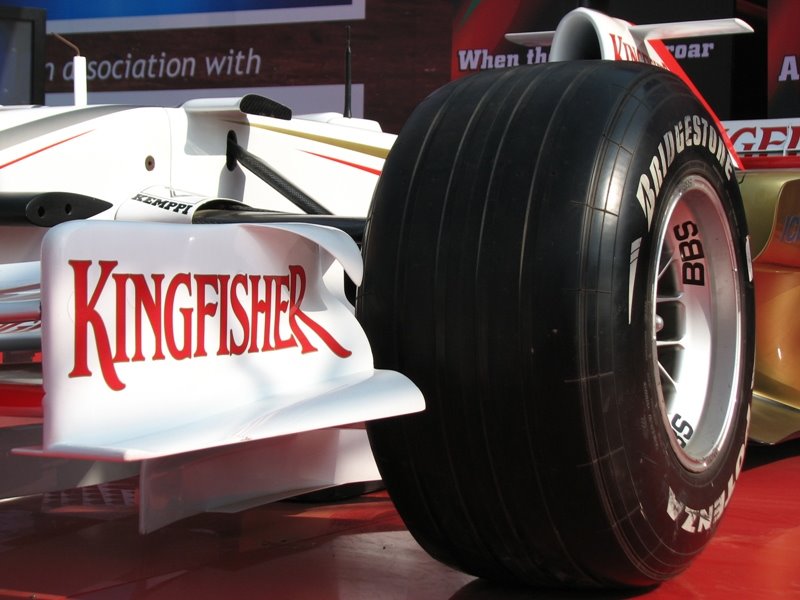 Mahindra with their off-roaders. Doing what they do best. Off-roading. This was the best usage of space I have really seen in any show. Take a look.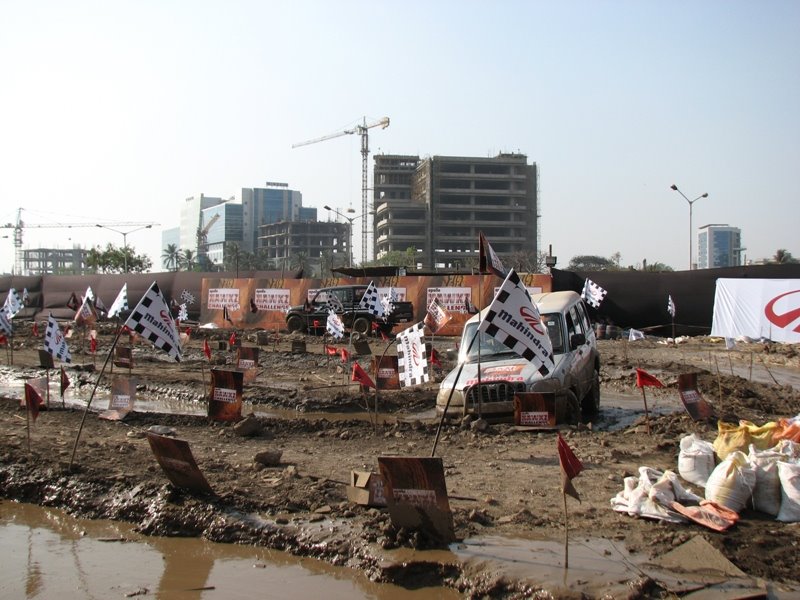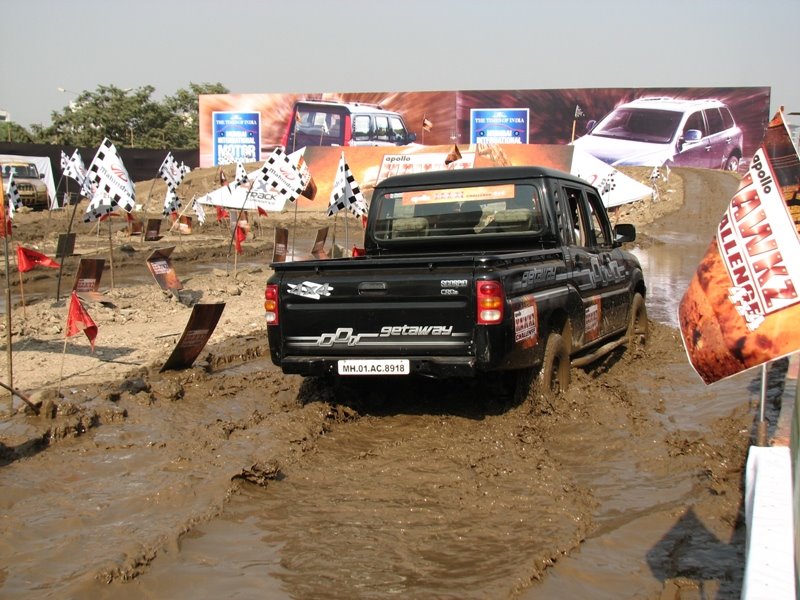 The Volkswagen Beetle. Little beauty with a sunflower on the dash.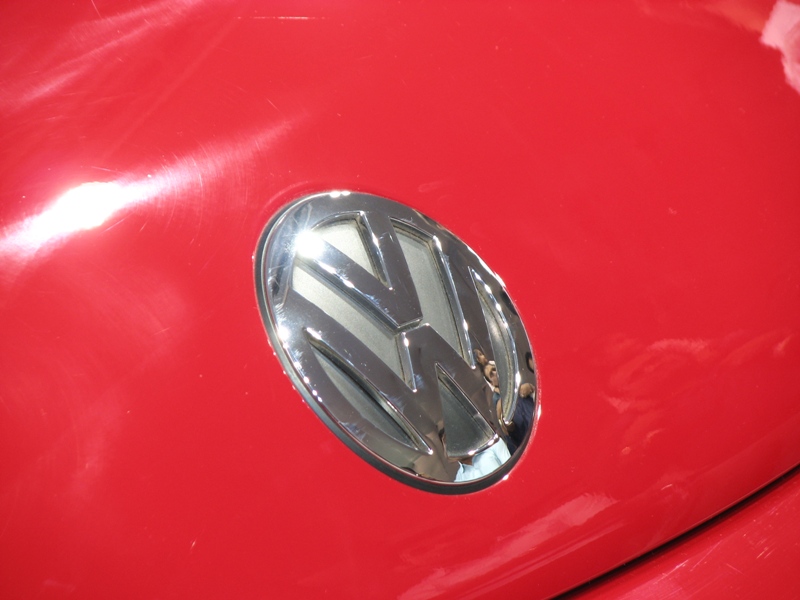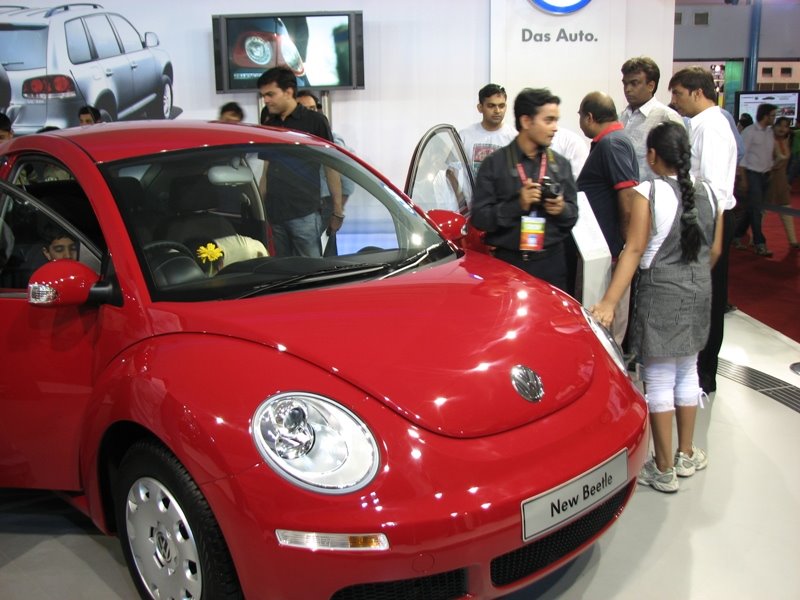 A lovely looking Dodge.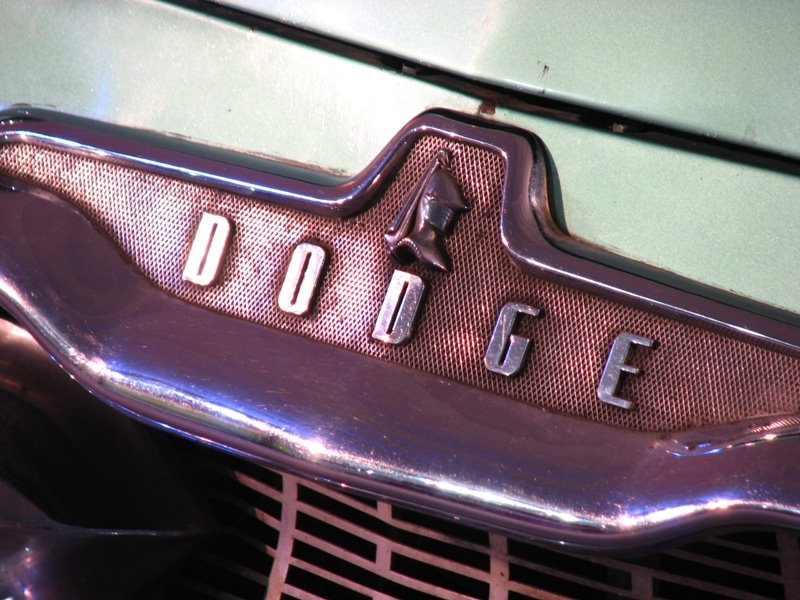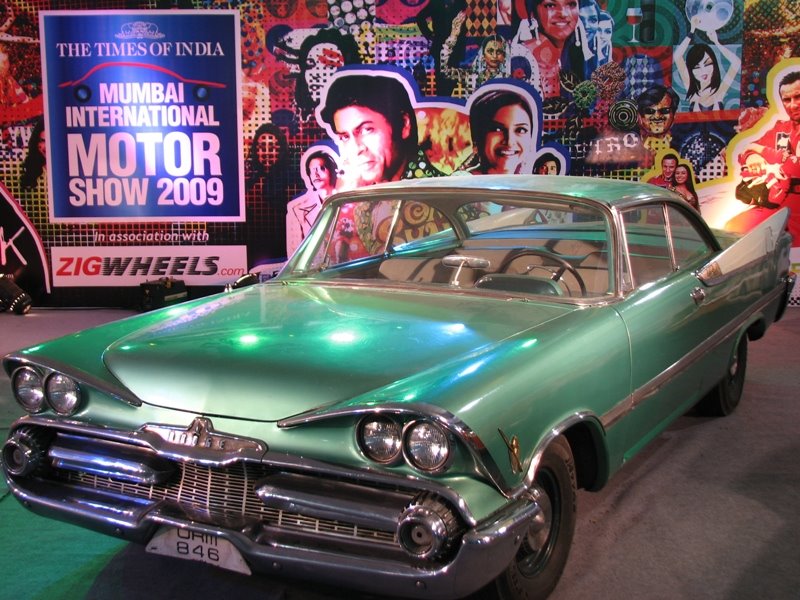 The bikes. Ducati 848 and the Hypermotard. I would love to get my hands on the Hypermotard.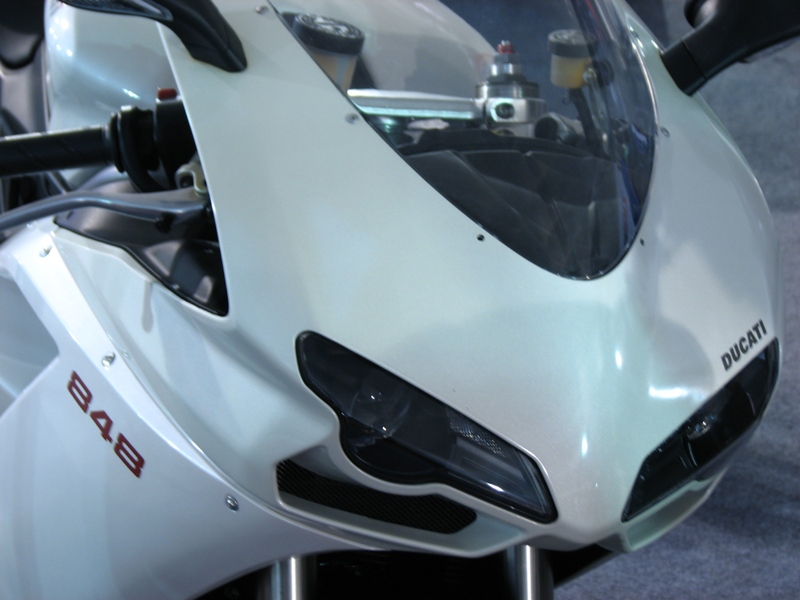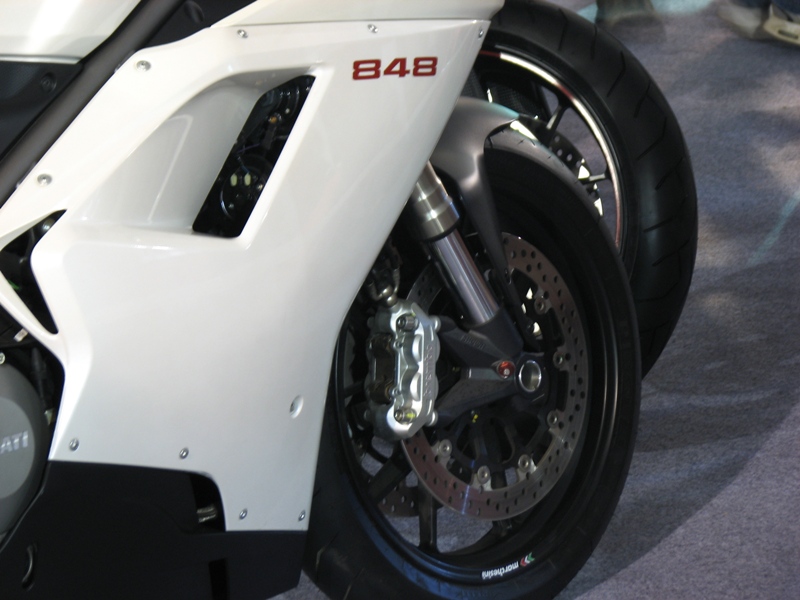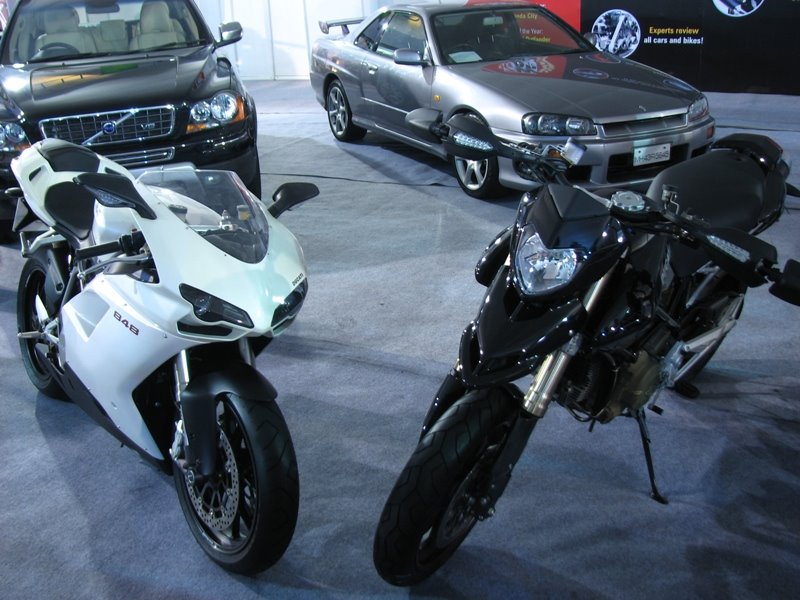 Toy-makers with their super sweet rides. 8cc motor. Top speed 120 kmph!!! Independent all wheel suspension. Beautiful looking thing. It is an imported piece and comes for Rs. 34,000 only. Fuel is a nice nitrogen based thing which comes at around 300 bucks a litre (Indian) and 900 bucks a litre (imported). You can find them here.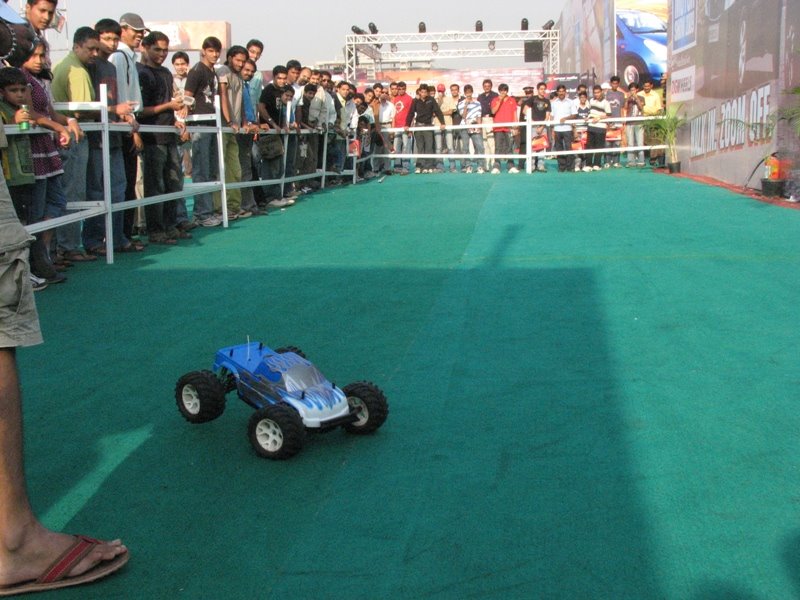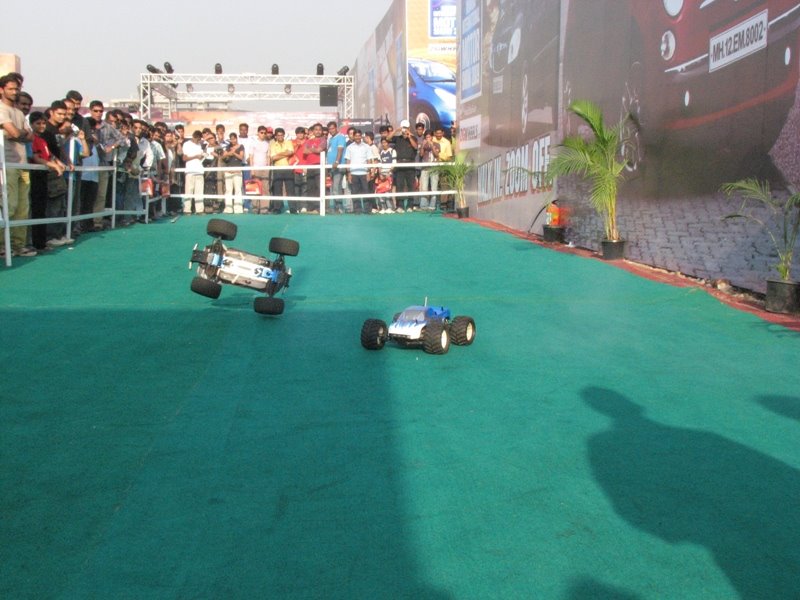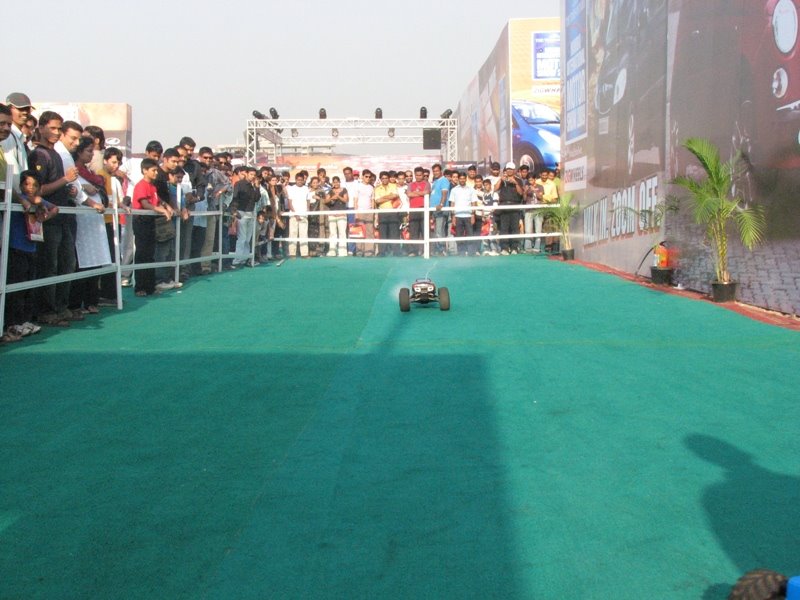 The most special exhibit, however, was not a manufacturer at all. It was from some students. Engineering students from a college right here in Mumbai. They have built not one but three working cars from scrap. I didn't see the 3rd. They call themselves Team MHSSC Racing.
The first car was fabricated as an academic project. The engine is a 2 stroke auto-rickshaw engine! Pulsar shock absorbers. Independent suspension. Top speed 70 kmph. Total cost 50K including the auto-rickshaw.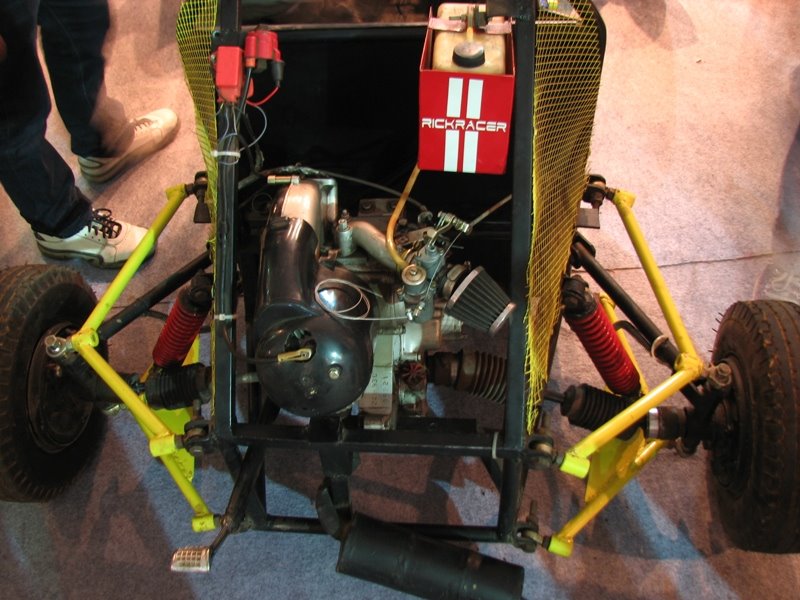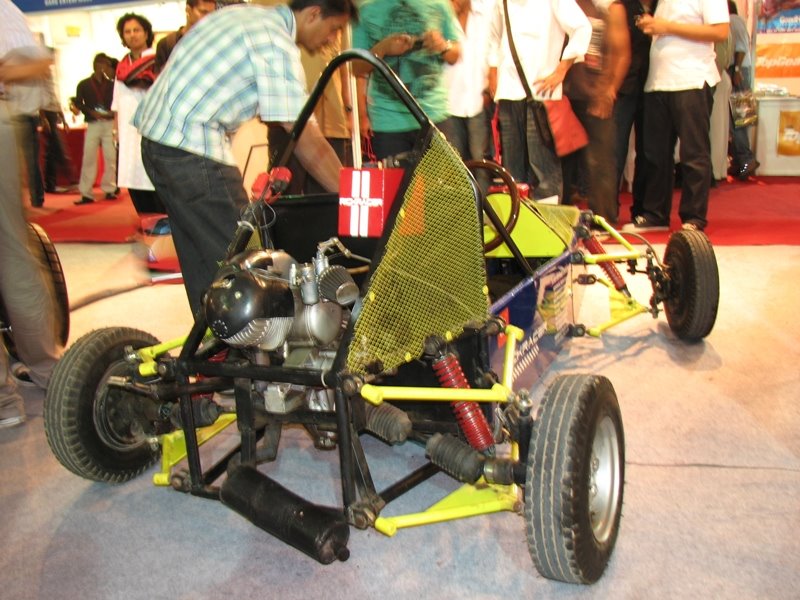 The second car is even better. A Honda CBR600 engine. Nicely designed chassis. Pulsar shock absorbers. Independent suspension. Aura racing tyres. In-house drivetrain, steering and exhaust. Top speed 120 kpmh. Total cost 4.5 lacs including the CBR engine.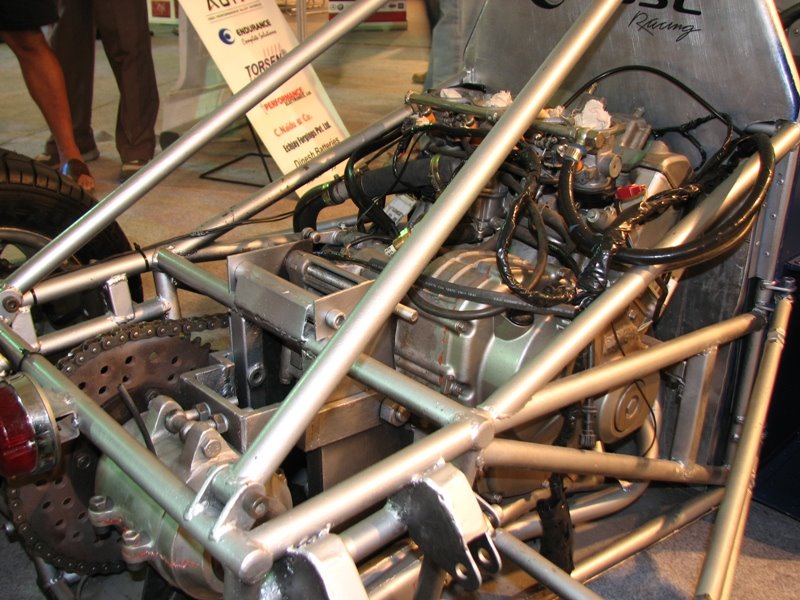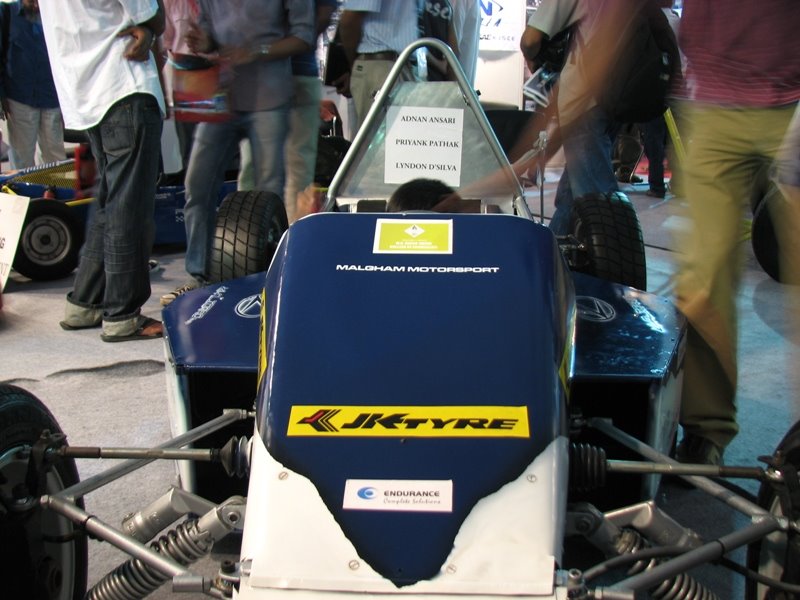 Now this is the deal. These guys are going to race in an amateur racing competition, the Formula SAE, in the US. They have till now pooled all their money to get to this stage but are out of money now. They can go race only if they get sponsorship. If any of you guys think this could be an interesting idea, PLEASE help them. It would be a shame to see this ambitious project not making it to the end. We, being on the leading edge of the speed revolution in the country have a greater responsibility to make this happen. Their website is here. You can also get in touch with the guy I met on email (priyank.pathak@mhssc-racing.com) or on phone (+91 9820455460).
But but but… the highlight of the evening was elsewhere. The Royal Enfield stall. Not because they had the Electra hanging by the thread (which by the way was lifted from the Bandra showroom).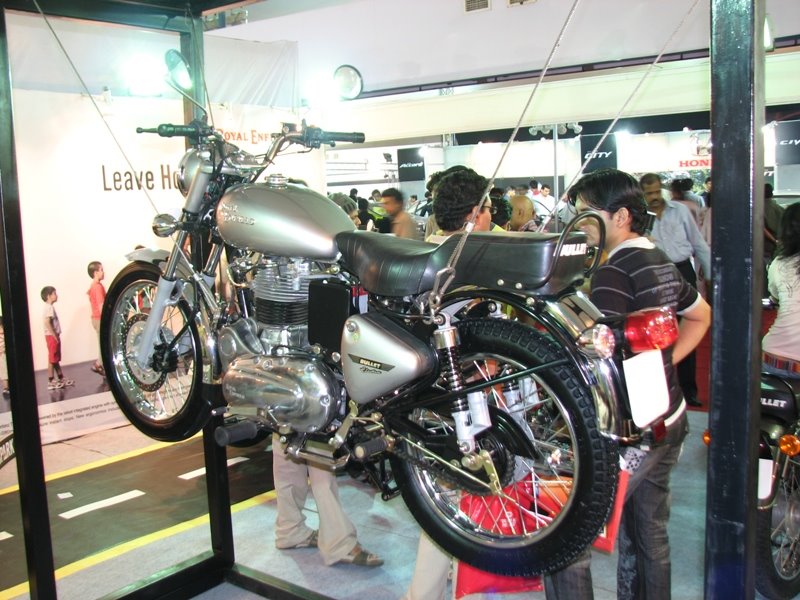 But because there I found the Bandra showroom manager. And what luck. As I go there to kick his butt about my papers which are overdue for over 4 months now, he tells me they are here. My papers!!! My bike is finally road legal.
Yes. Yes. Yes. Yes. Yes.
Didn't I tell you Mumbai International Auto Show was a lot of fun.