Came across this folder of some pics from the Rajasthan leg of my India Trip earlier. Got really really lost.
The Bugger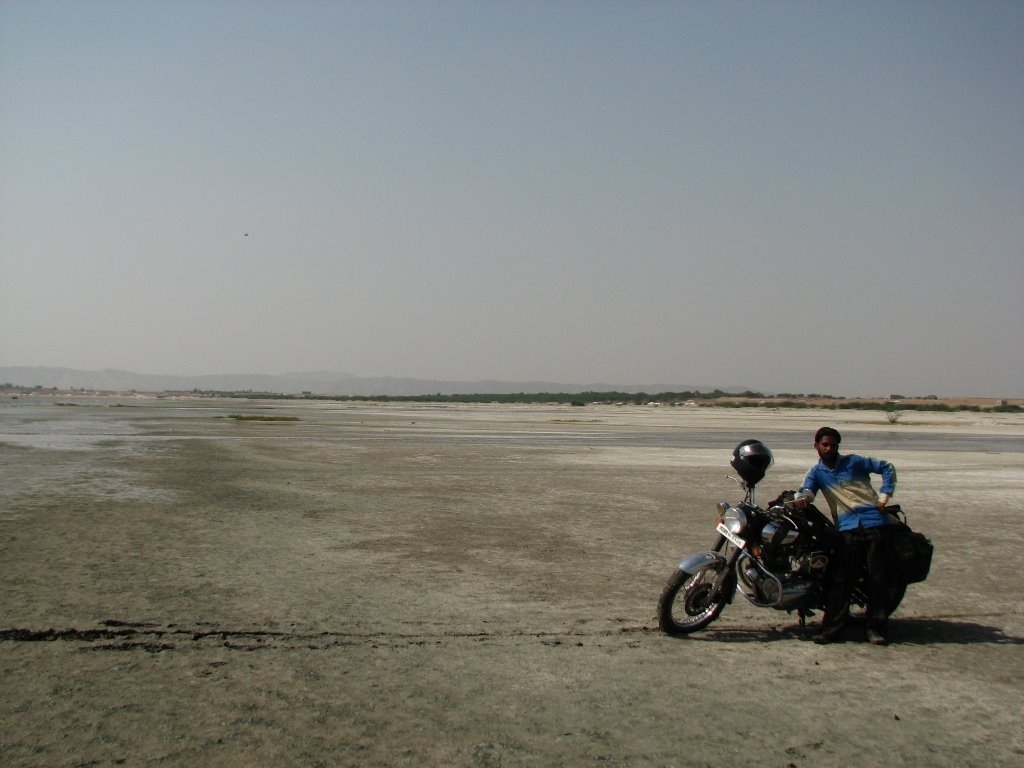 I met this guy at Nawa village somewhere near the Punjab – Rajasthan border. Wierdest guy I have met in a while. Met him when I stopped to ask direction to the Sambar Lake in the town centre. Offers to help me and hops on pillion to direct me. First thing he says – "Sir I used to be an honest, hard-working man then I did fraandship with a girl and she broke my heart and no now I don't do anything." For the next one hour, he tells me the story of the girl and how she broke his heart. Story of his Mahindra Armada. Story of his family. Pulls at my helmet and basically pains the living hell out of me.
The Camels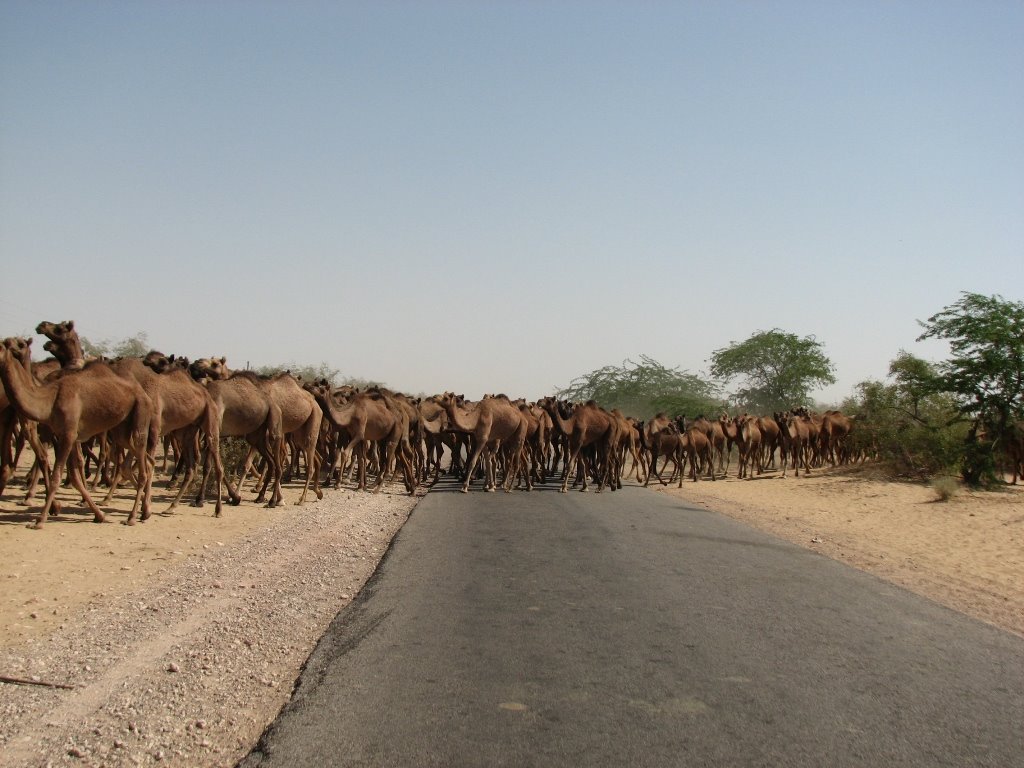 They were everywhere. Huge friggin' creatures.
The Night At Sam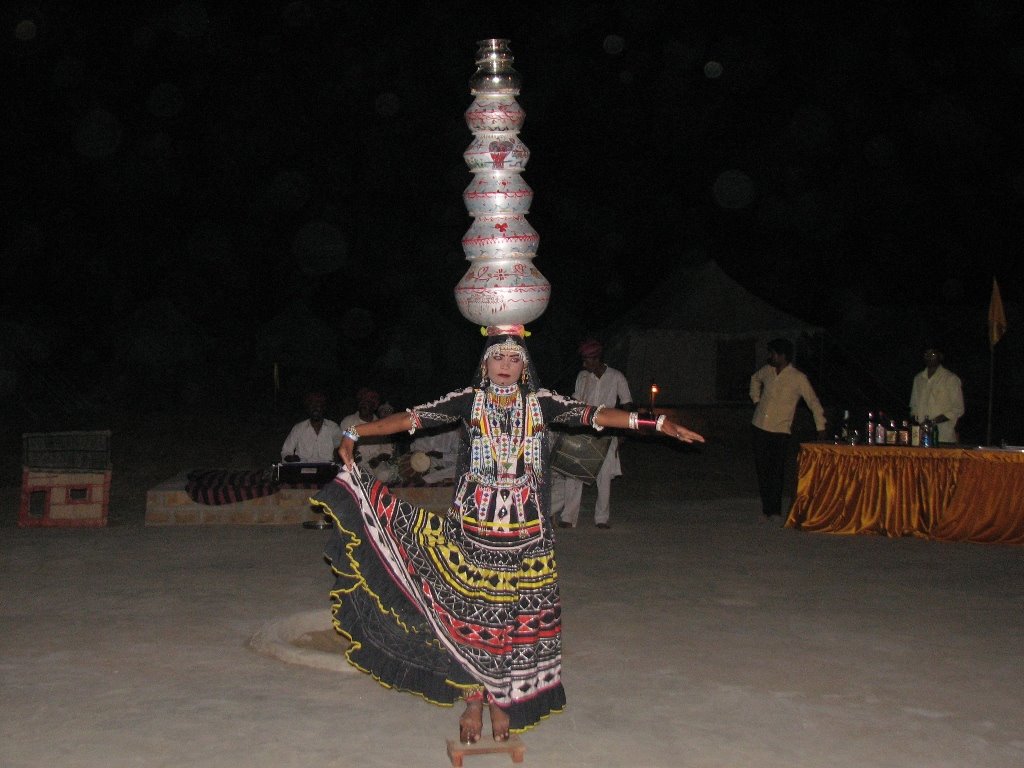 It was beautiful. These girls has danced beautifully. The singers had sung amazingly. The company was good. It was a great night. Even the tent was nice. Spent some time chatting with my guide. This guy was story of rising from nowhere to a place where you have earned your own respect. Quite the opposite of the bugger. And the morning I woke up to see one of the most beautiful mornings of the trip.
The Ride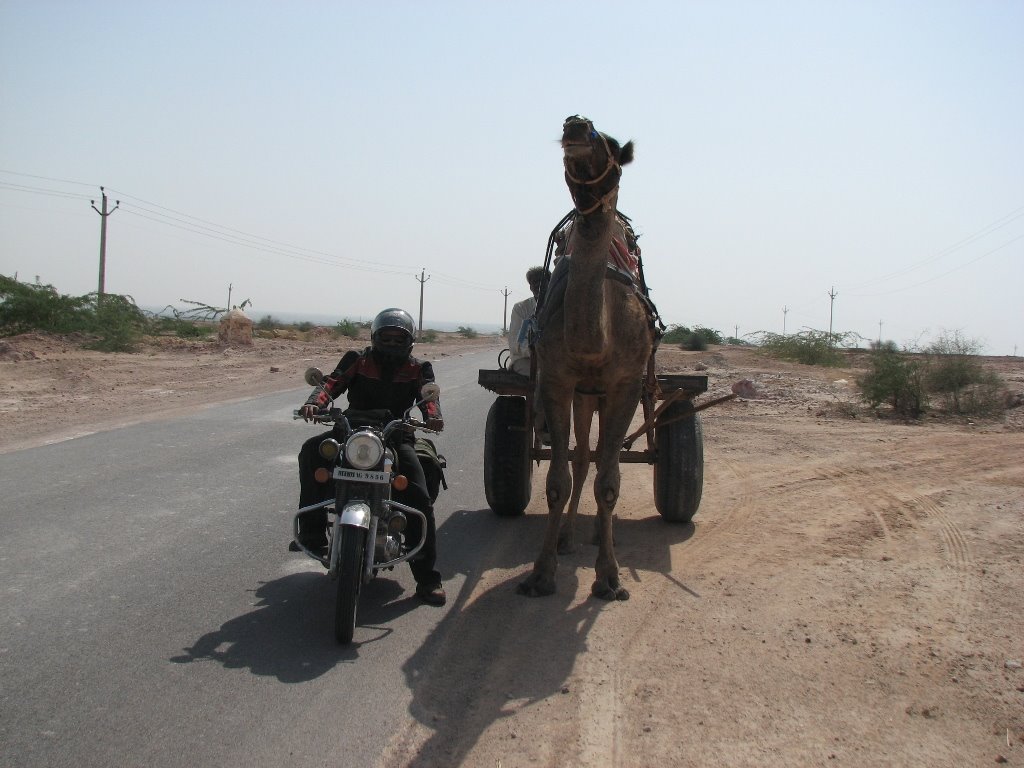 Hot and dusty day. Long long distance to cover and you stop in the middle of the desert next to a camel cart for a picture.
The Rat Temple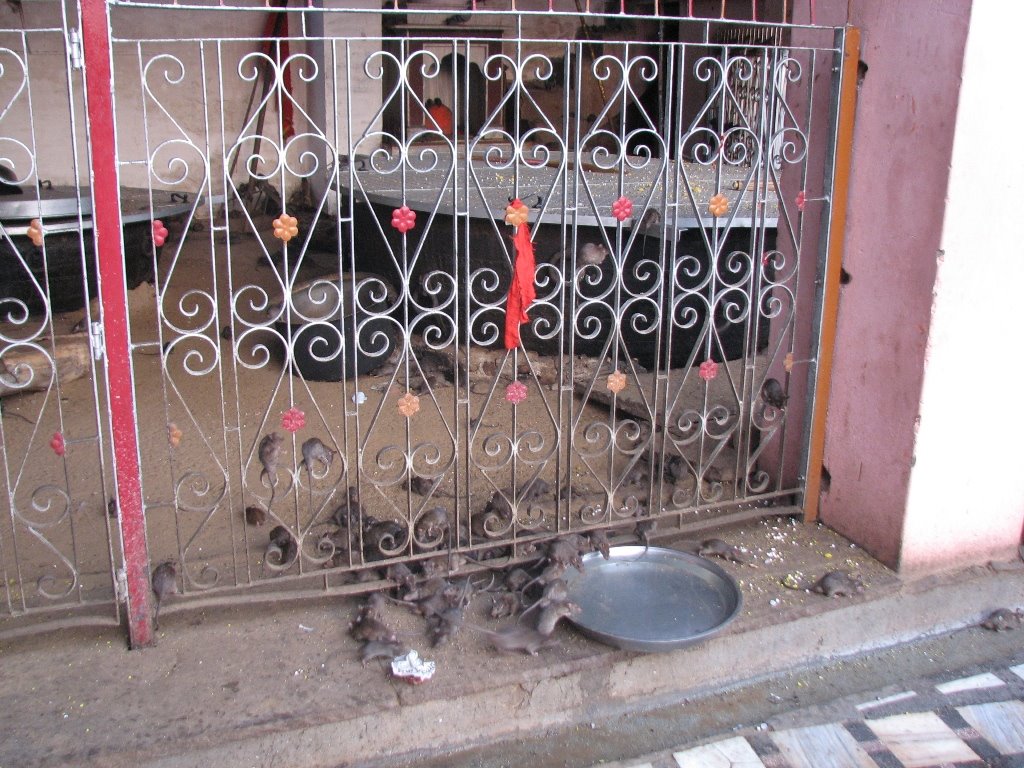 This was mind-blowing. A temple full of rats. They were everywhere. They will come under your feet if you are not careful so you drag your feet. They are eating, nibbling, scurrying and doing all the other things that rats do. No fear of diseases or filth. Perfectly clean place.
The Lonely Road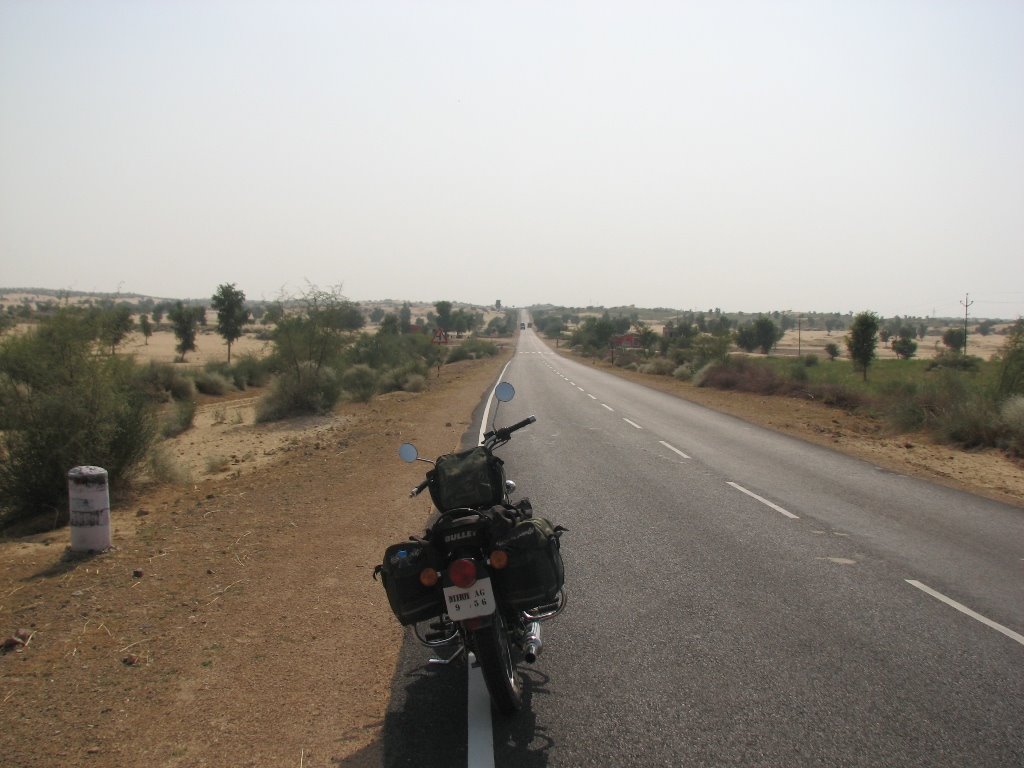 This is the thing with Rajasthan. The roads are long and straight and lonely. You can ride through the day on its highways and see about 20 vehicles. You can go to sleep on the bike for about 20 minutes with one finger on the handle and wake up to find it still on the same line you left it at. It was so fucking boring.
The Border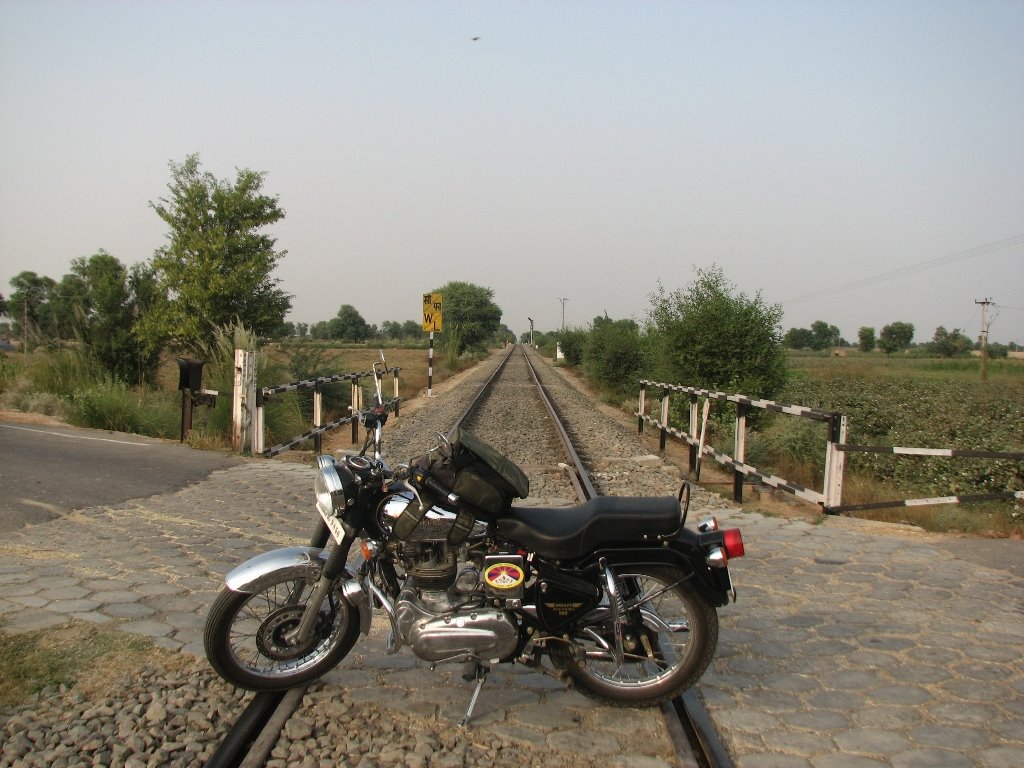 Hindumal Kot, about 26 kms from Sriganganagar. International border with Pakistan. Met a lovely Captain from the Border Security Force who gave me nice guided tour of the post and showed me the border. These guys are awesome. They are the real heroes of our time. Away from family and everything they care about to come to this end of nowhere defending a line someone drew over 60 years ago. They toil so we stay safe. Spare them a thought.