Its been a while since I rode any longer than the distance from my house to my office which frankly is not much anyway. So when the Republic Day ride came about, I left everything behind.
RM-X was happening on the same weekend but after a rather non-dramatic meeting with the Inddiethumpers, I decided I didn't want to go for the gimmickry. I am better off on the road. I am not much of a fraternity guy.
I almost immediately started with bad luck. Frosty won't start in the morning. After much cajoling and caressing, she did but not without a stern I-don't-like-you-today look thrown at me. I was low on engine oil. As I crossed Vashi Bridge, I thought the love lost between us had been regained and I had her full support. How naive!
I had a flat. Both tyres. 4 in the rear. 3 in the front. And one of the tubes was gone. And no tyre mechanic (even the one who was less than 100 metres from the spot) wanted to have anything to do with it. She smiled at me. A cruel, all knowing smile. Deepak Dongre came around and we were done and off in a jiffy. To the uninitiated, a jiffy is defined as a period of a couple of hours during which one wakes up sleeping tyre mechanics, gets multiple punctures repaired, gets a tube replaced and finally trundles down the highway on a tube of the wrong size.
Anyway, Datta Wada Pav had a few too many people than I had thought. And all unknown faces. Except Parimal and Deepak. There was Kantibhai, the trash-talking septugenarian first time rider (and I thought I had seen everything) on his new Eliminator. There was the boxing instructor Amit. There was Abhijit with the sexiest looking bike on Indian roads, the RTR180. There was the very restless Satya.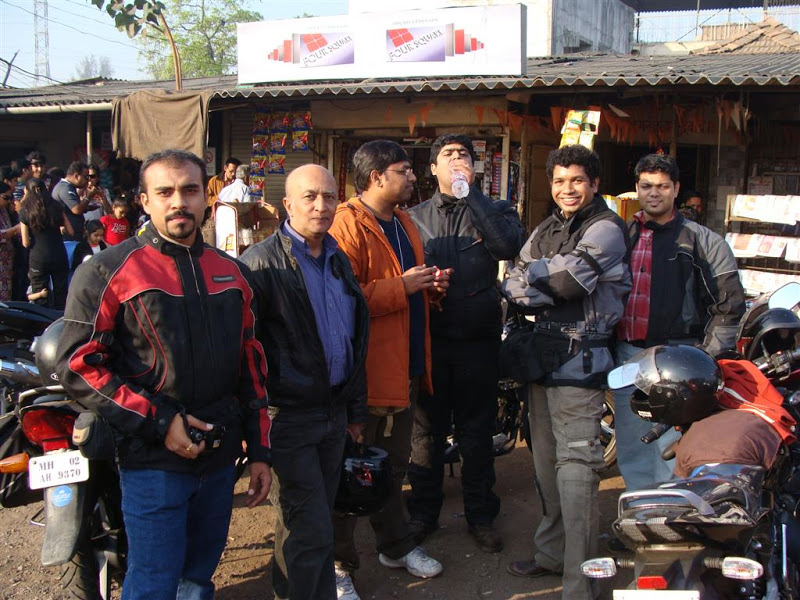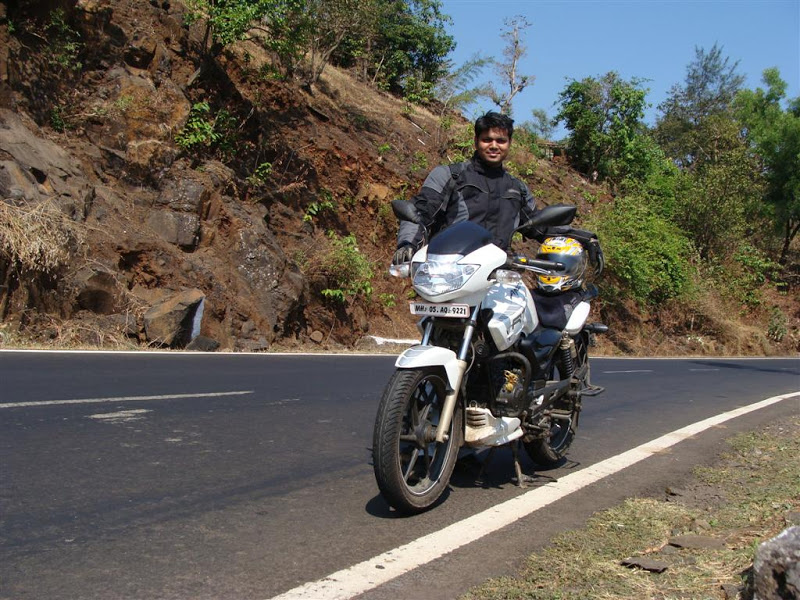 The highway turned me into something else. I was a happy elephant waltzing down a crowded alley with a wrong size shoe on his rear foot. I was back in the game.
Overtime, I have become a lazy rider. I am no longer interested in being the first guy to get to the destination. I would rather be the guy at the end of the pack taking in all that's around him. I think everyone becomes such after enough long distance riding.
I tagged along with Kantibhai. Kept him company at the back of the pack. Then promptly lost him as we entered our destination, Karde. Much confusion later, I realized he was way ahead of me. Things can get confusing if you are the tail rider in single file formation on the only road in the area. What can I say?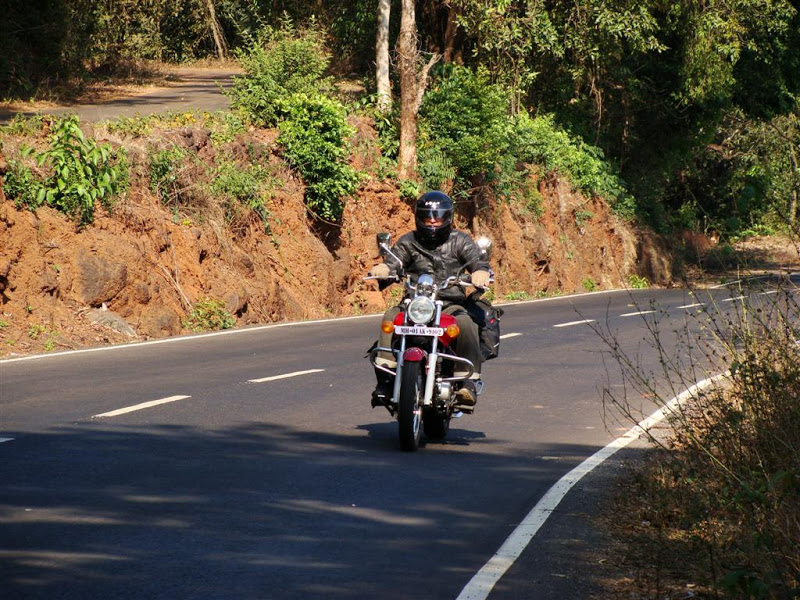 The beach is not very great. Black sand. VERY salty water. This was some kind of twilight zone between Karde Beach and Murud Beach (not of the Janzira fame) and worse than both. But it was secluded. The sunset was awesome as ever on the Malvan Coast.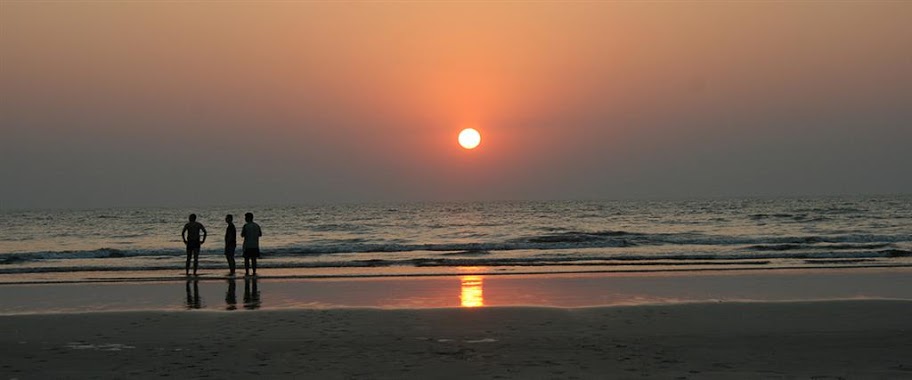 There were a lot of fish to eat on the dinner table. I am not quite sure why. Old Monk and the fire were working their magic. Much gossip was shared. Topics veered between appropriate tyres for wet surfaces and what to do with certain female parts which rhyme with a common household pet. A lot of harmless chatter after a long time. Then we crashed.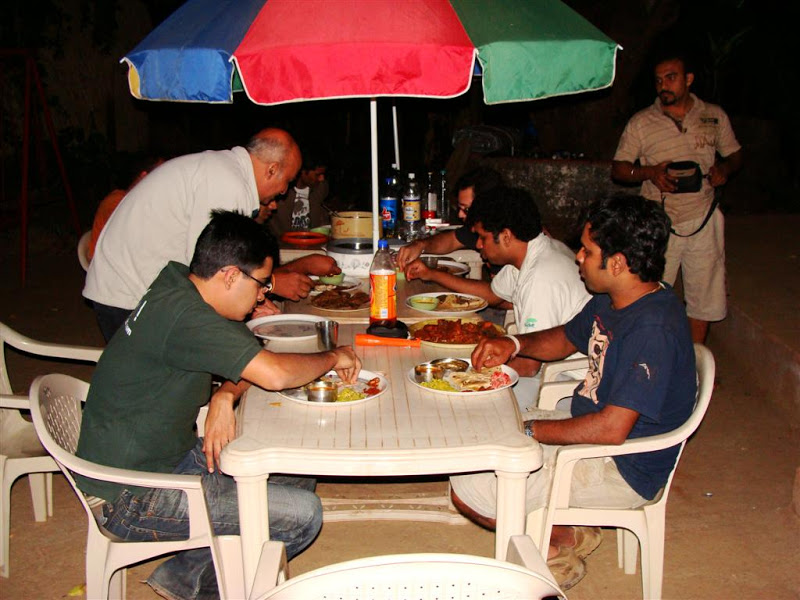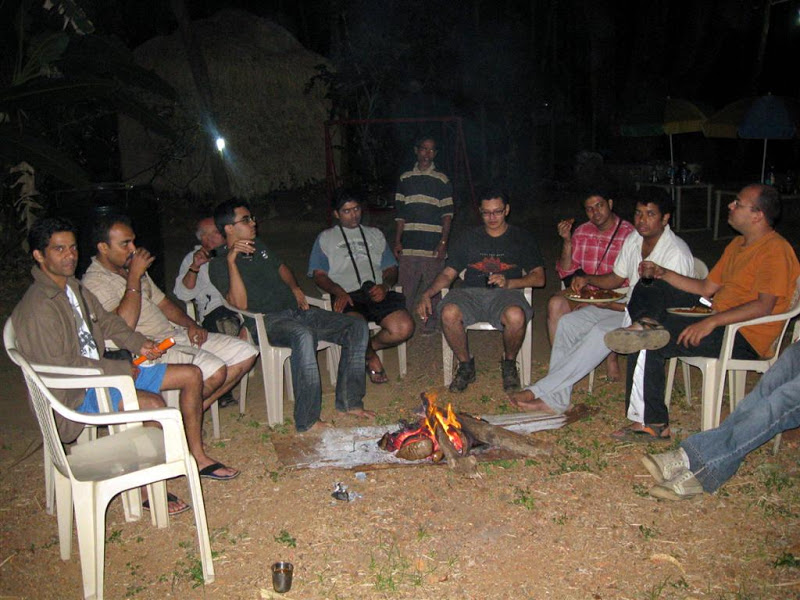 We woke up to a magic of a different sort. There were dolphins. Real ones. Jumping up and down. Making us look like idiots trying to click their pictures as they jumped out for part of a second. It was magical. Co-ordinated swimming. We had our own theories of which dolphin was hitting on which one and which one was playing hard to get. All based on solid observational evidence and, as far as I know, all true.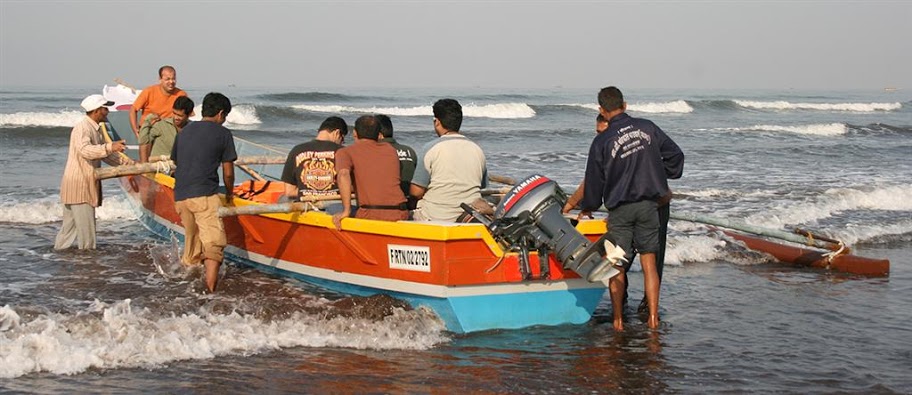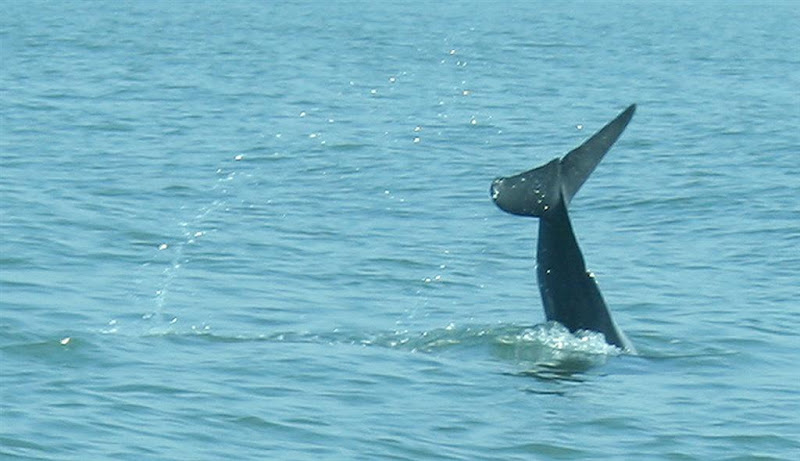 We left in the evening. I have no low beam. So rode blind when I didn't want others to be blinded with my high beam. It really isn't as difficult as we think it is. HIDs and all are good but not if you are looking to make random Skoda drivers and ST buses to lower their beam. You end up becoming every bit as the Skoda and ST bus driver and worse.
Then it was time for poetic justice. Of the wrong kind. Dongre's trusty old Pulsar broke down. It had seized it seems and was running without oil. The crank bearing had broken and metal had scraped off it and gone into the engine block. I know because I have been there once. Its not pretty. Anyway, with no other choice, Frosty stepped up. The rest, as they say, is reason enough for me to ride a Bull.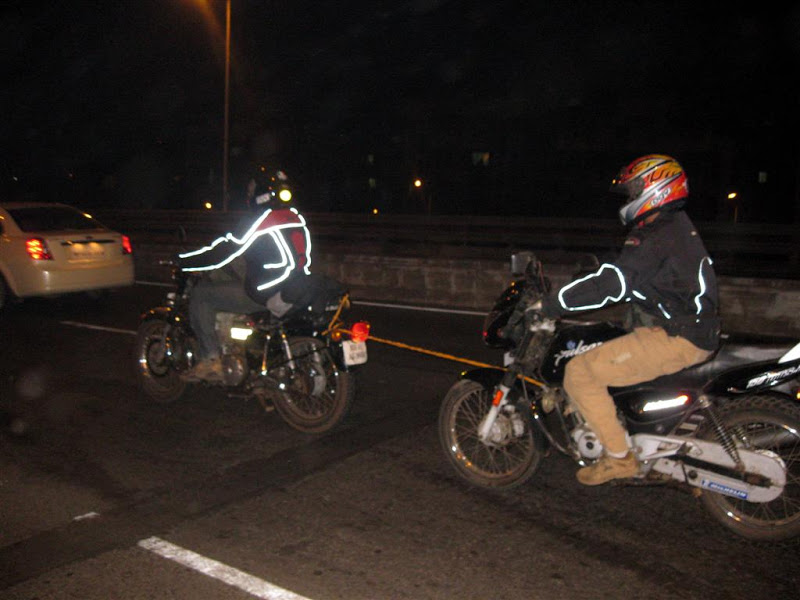 These two are my favourite shots from the trip.