It has been over a year since I moved to Bangalore. And while it has largely been work for me, there were a bunch of small trips here and there. It is nice to look back and realize there were quite a few. Not a total waste, eh?
Krishnagiri Reservoir
July 2015, December 2015
I took off because I had nothing better to do. Left around noon which is way too late to start for pretty much anywhere. Thankfully, Krishnagiri is a short 2 hour drive away. I ditched Google Maps and just kept following the roads. Took the tiny little i10 right to the edge of the water. So serene and peaceful it was. Not a soul around even though I was less than 100 metres from the village.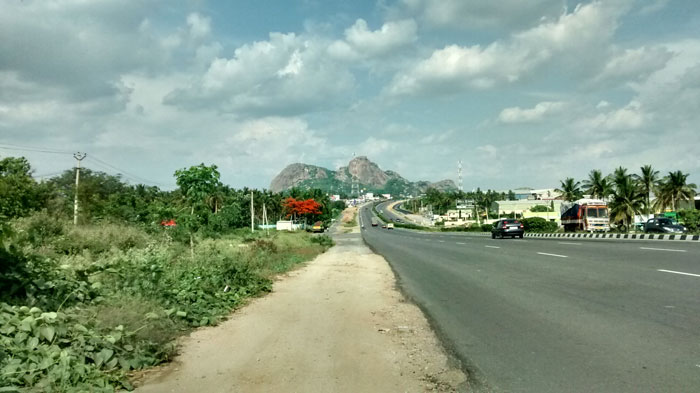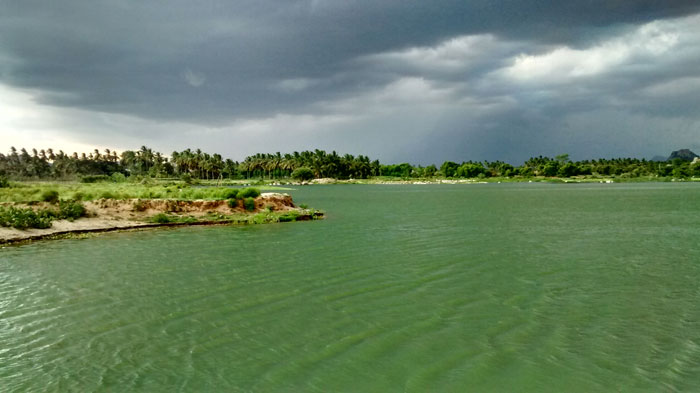 I tried retracing my steps with the Jeep. Twice over. No luck. The closest we came to the water that time was at the dam.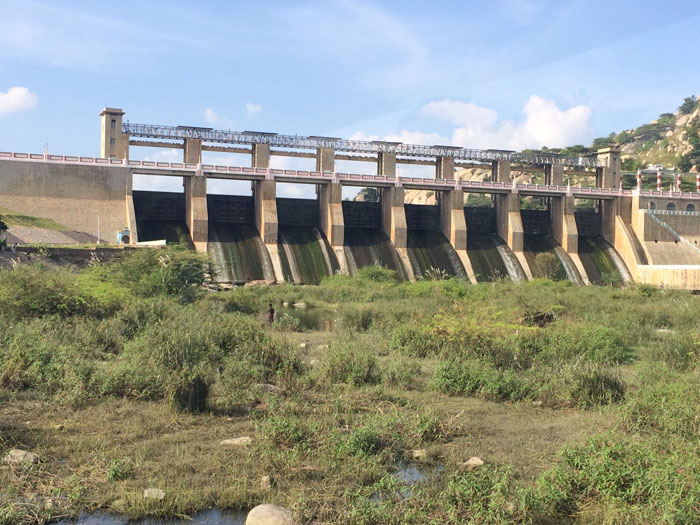 Bheemeshwari
November 2015
Boredom struck again and this time it was Bheemeshwari Nature Camp by the side of the river, inside a protected forest. Lovely location but crowded. Walk a little deeper inside and the crowd disappears and gives way to quiet walk through the thin jungle or one of the many nooks to sit agains the river and chill. The setting sun made the perfect backdrop for a peaceful evening.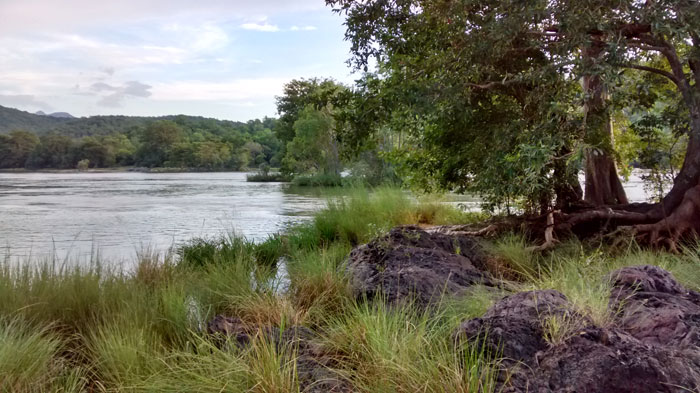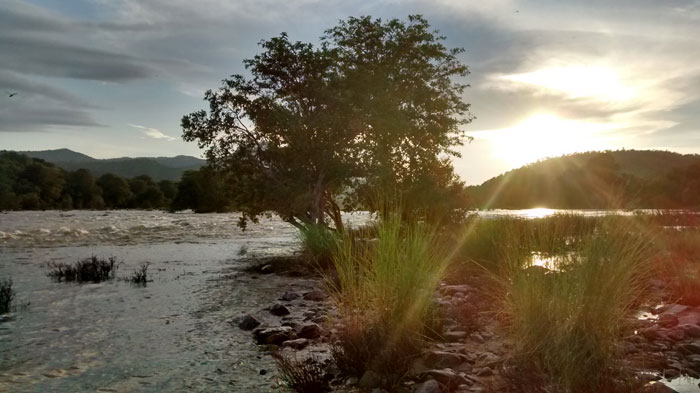 Nandi Hills
October 2015, November 2015
Four people and a non-power steering Tata Nano, perfect recipe for a Sunday morning climb up Bangalore's backyard, Nandi Hills. Of course, that also means that it is a painful bumper-to-bumper inching up a pretty tight slope. Which also means that every time the Nano needed to move, it was handbrake all the way apart from comically gesticulating to the driver behind to not stop too close. The old hag did it though. Went all the way.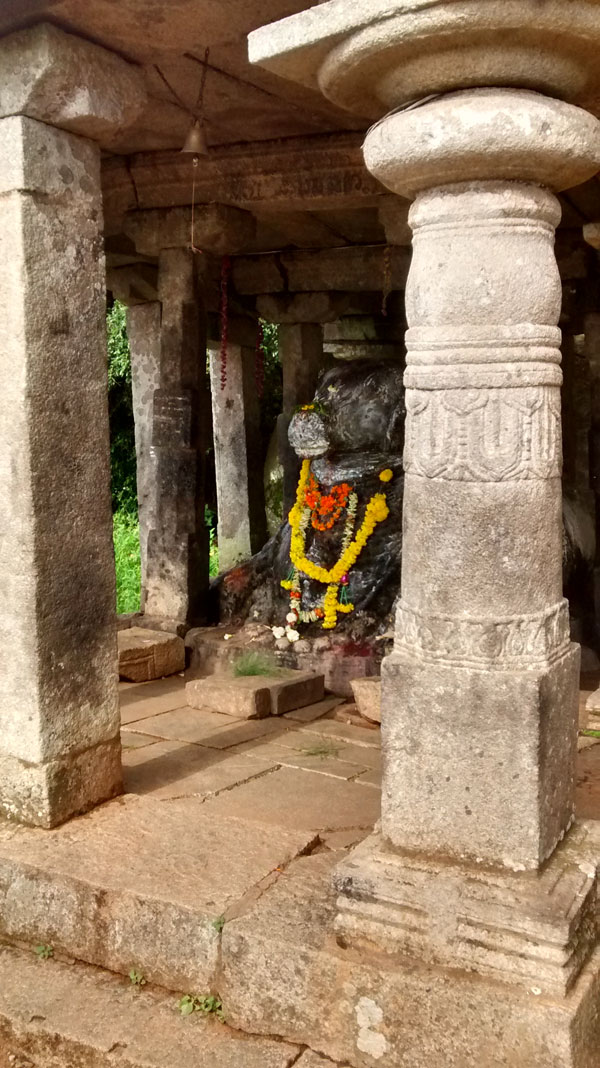 The second time around, though, I was in the Thar. Even though I had no dearth of power to climb up in style, we decided to give the main mountain a miss. Instead, we went around driving aimlessly now that we no longer cared what surface lay ahead. We rode over broken glass, tiny boulders and pretty much every dirt track we could find. Not a bad initiation for the jeep.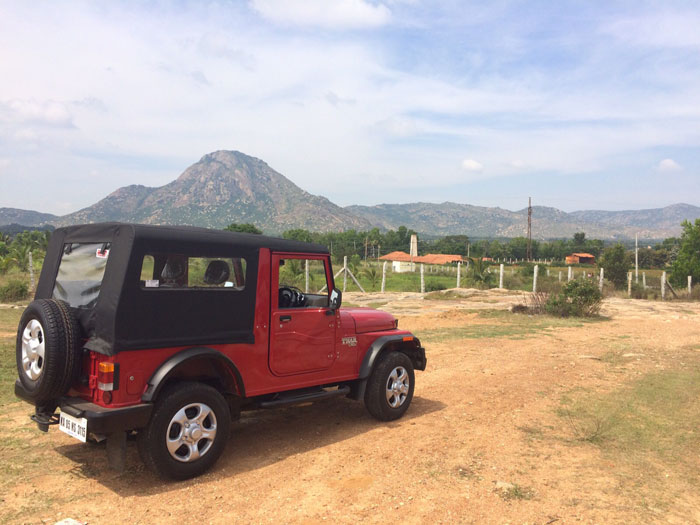 Hogenakkal
What a complete and utter waste of time and energy. The drive there is a lovely one, passing through twisting roads which keep things interesting. Unfortunately, I chose the wrong day to arrive. It was an auspicious day (seriously, which day is not?) and half the population of Karnataka was at the falls doing their thing.