It was only after waking up today that I realized the Yumthang Valley I have heard so much about is only 28 kilometers away. That meant the trip will be over in about three hours with nothing to do for the rest of the day. For a town that sleeps at 8, thats a sobering thought.
Anyway, this was a nice morning and one must not waste it on random thoughts as sleep. Plus, I was getting my beef cooked tonight so that should more than make up for it. And I was off. The road was promising. Crossing through the Kanchenzongda Rhododendron Sanctuary (without any rhododendrons, of course), the green cover of the pine trees was mesmerising.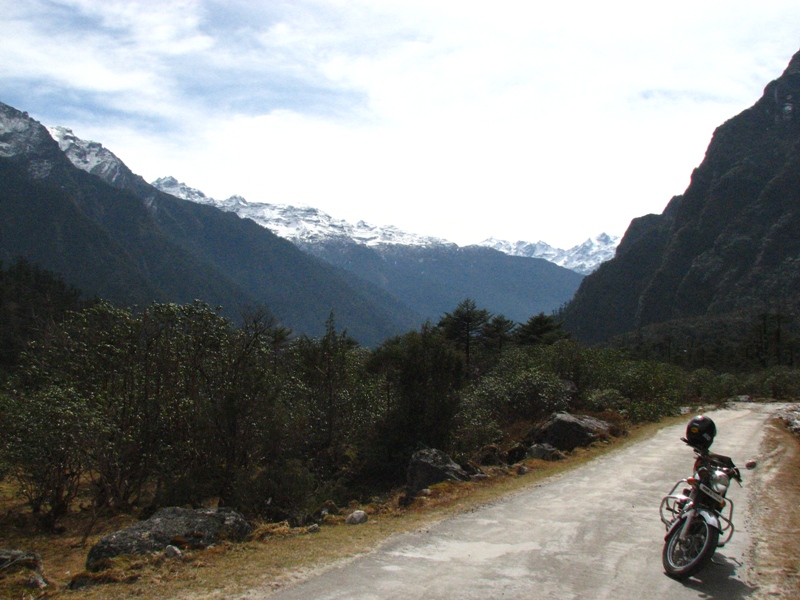 First stop, hot spring. BORING. Cup of tea and off.
Two kilometers ahead, Yumthang Valley. Even more boring. I couldn't believe this was sold to so many tourists as a 'nice' place. A river flat with some sand that could be anywhere in the whole wide world. Didn't even care to stop.
Headed off to something everyone here seemed to be talking about. Thirty kilometers ahead, Zero Point. No idea what the heck it is.
The road becomes increasingly worse. The pictures of the worst stretches are not there. There were places where I was feeling there will be a landslide this very second. So couldn't stop. Couple of places that I crossed.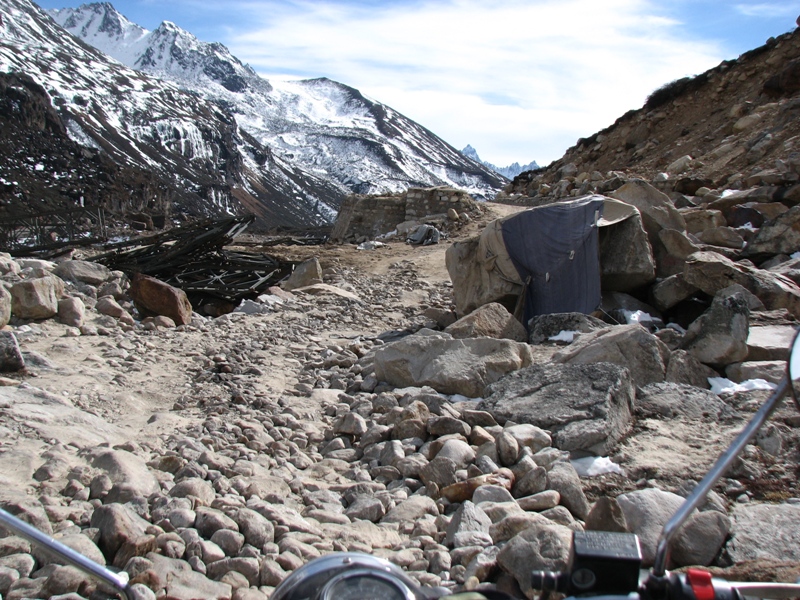 When I did finally reach Zero Point, everyone who had been there today had gone. It truly was Zero Point. End of the road. It just ends, for no reason. Just a dead end at the end of a 60 kilometer road. Leading to absolutely nowhere. Snow all around. Couple of abandoned tent. Not a soul in sight. Not even trees. No insects. Nothing. Perfect.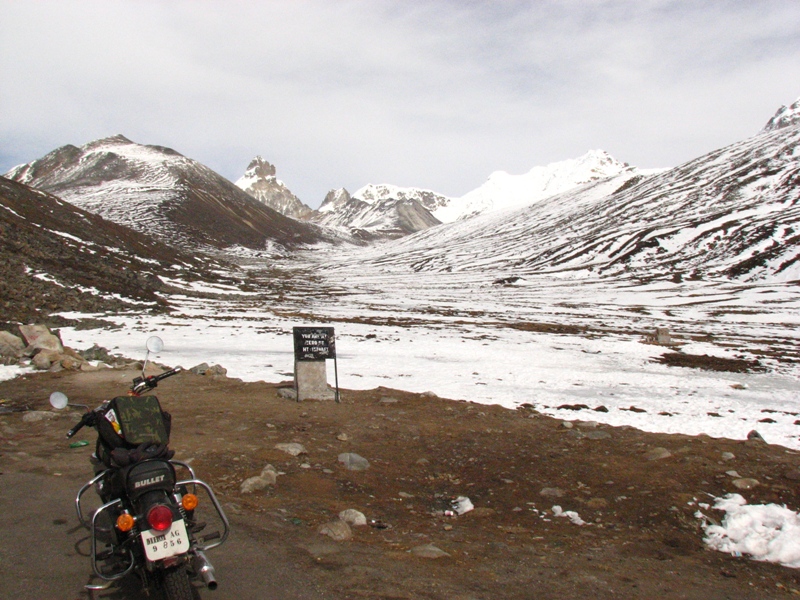 After a while, it got too chilly for me to stay any longer. The bald head wasn't helping either. So I headed back.
The beef was delicious. So was the blanket and quilt combination. Super warm.