The problem with college boys is that they are too eager to do too many things and expect everyone around them to be the same. Unfortunately, once you leave college and join a job, all that energy vanishes somewhere. That's especially the case when you are as lazy as I am and have as sedate a job as investment banking. So when these guys (including a close family friend of mine in the final year of college) asked me to ride with them on an after-exam night ride to Puri, I hesitated. And was promptly asked to shut my mouth and come along. So I spent the night watching random movies with random stories waiting for time to arrive. It did. At 3.30 in the morning.
Having woken up everyone in sight, I quietly slipped away into the night towards the waiting bikes. There were six, including mine. The night was extremely quiet, very few vehicles on the road. Unfortunately, these buggers were as prepared for an early morning road trip as an African tribal in the Himalayas. Two of them were drunk. Only half had helmets. Only half of THOSE were wearing them. None had shoes. And one of them wasn't really sure of himself on the road. And he was going the fastest. Usual college stuff. I braced myself.
I trailed the group for the most part to take care of any unfinished business. And then it happened. Taking one of the sharper corners, one of the guys misjudged the amount of turn and skidded. Hurt himself in the leg and hands. Helmet fell off but no apparent injuries in the head. Had him wrapped up in the first aid I was carrying. It was just waiting to happen.
We reached Puri at the crack of dawn and immediately hit the beach. The sun hadn't come out yet. We horsed around. It was lovely.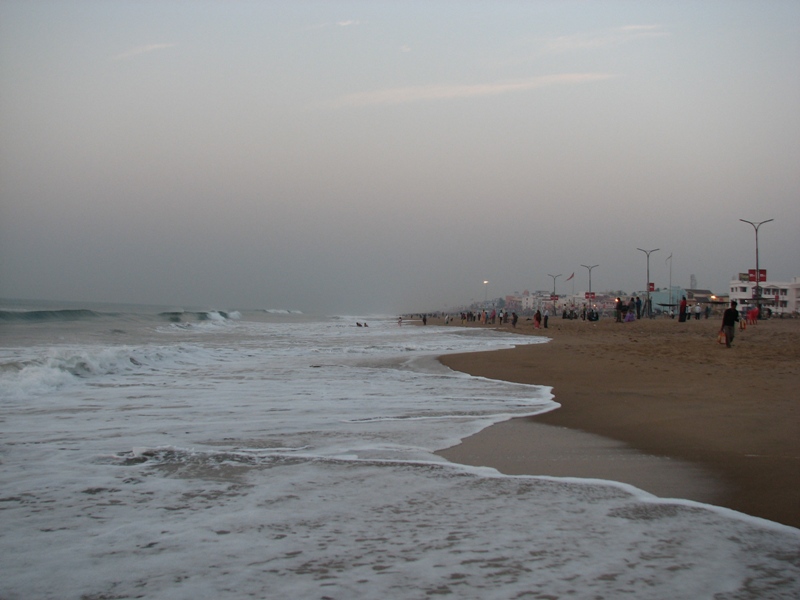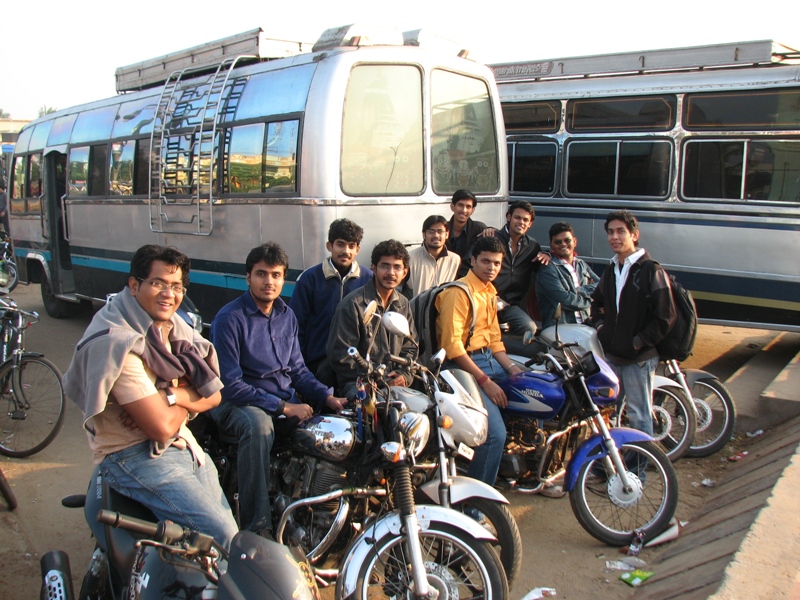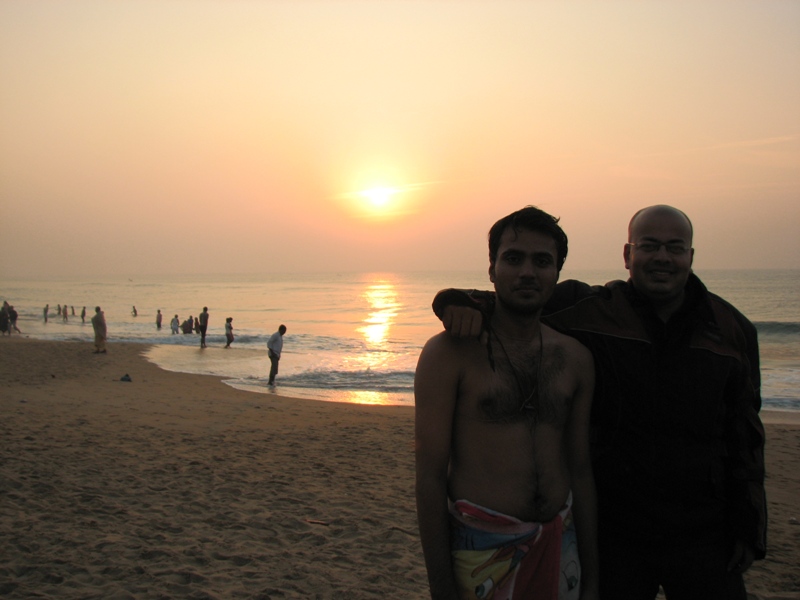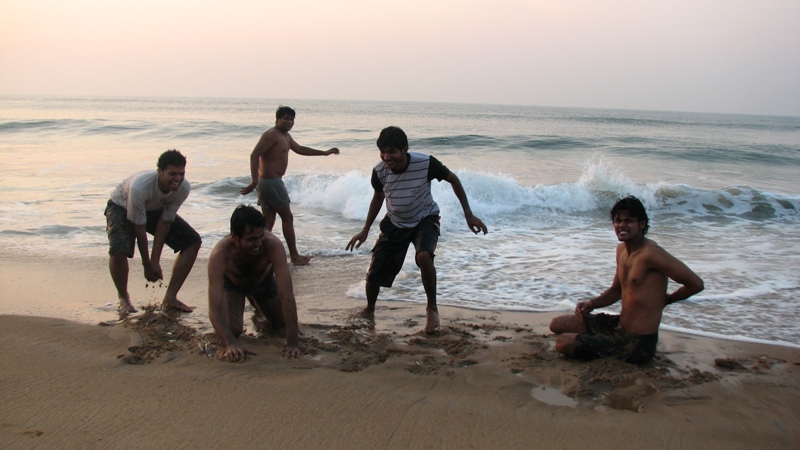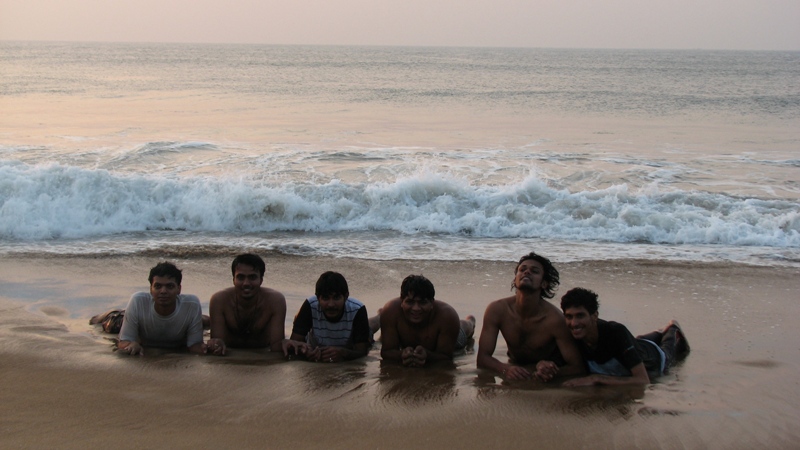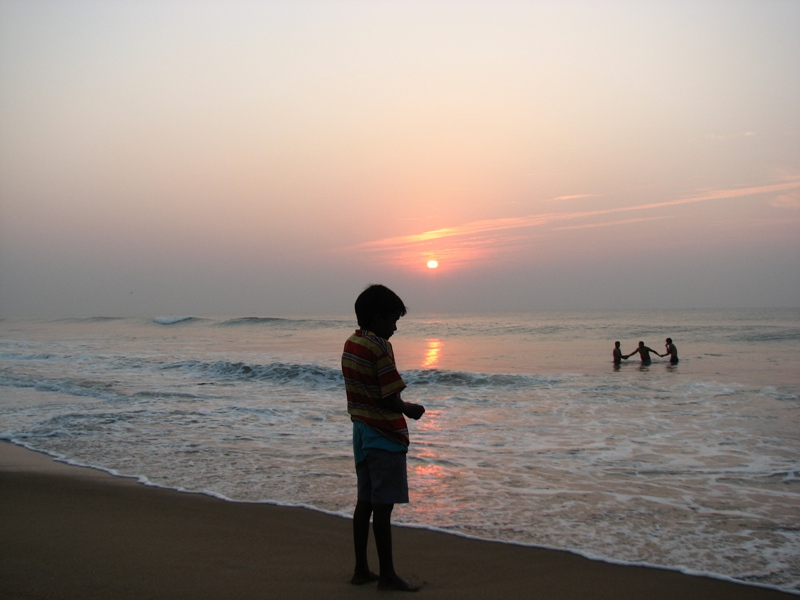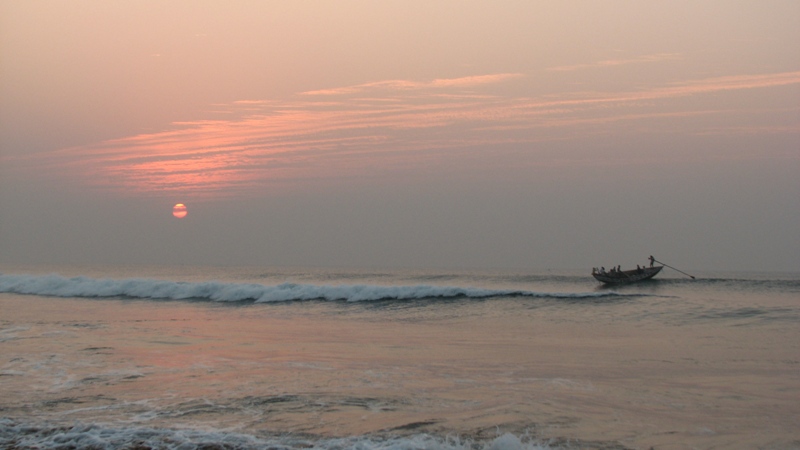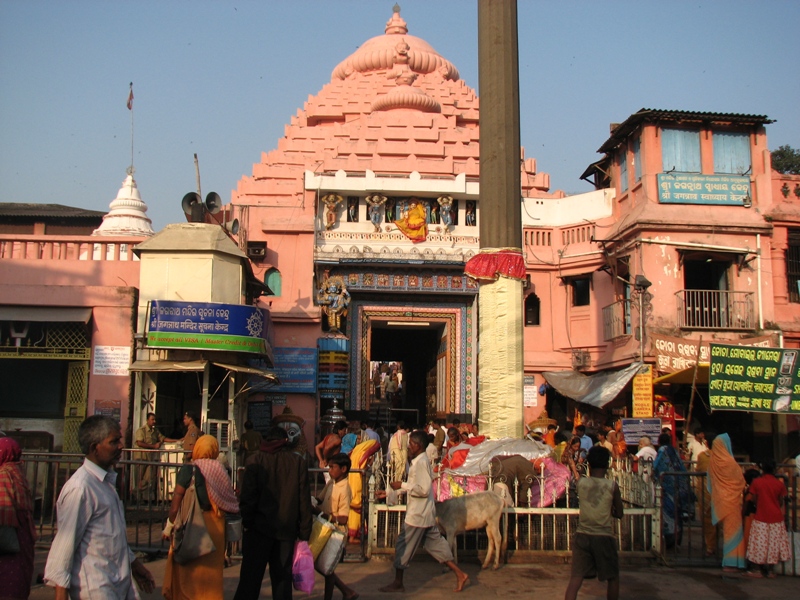 It was time to say goodbye to the others. They were returning to Bhubaneshwar while I was to head out to Chilka Lake and then to Chattisgarh. I took a road with nice boards telling me the way but as it turned out, it wasn't the way I was looking for. And I was so thankful it wasn't.
After about an hour of riding through lovely winding roads, I hit Chilka Lake. It came almost suddenly and early on I didn't even know if it was the Lake. So I decided to venture deeper. And was immediately rewarded.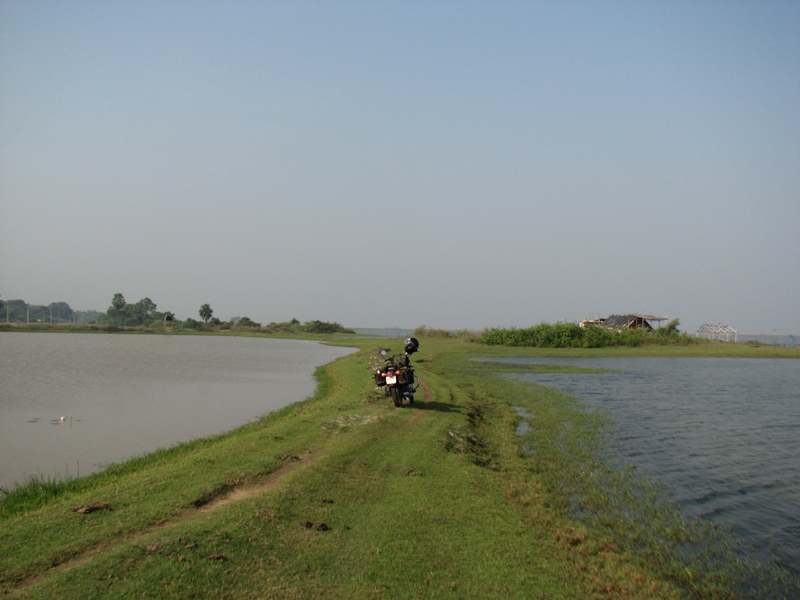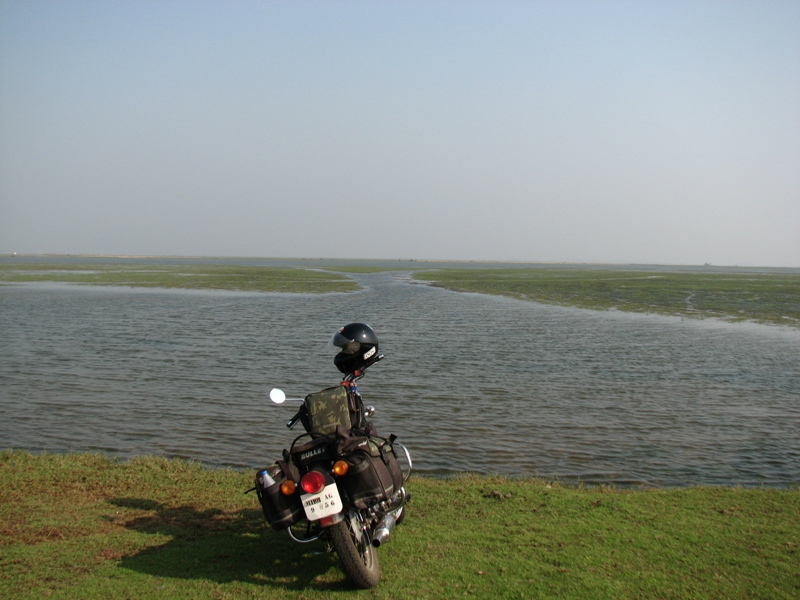 The Chilka Lake covers all marine eco-systems: salt water, brackish and fresh water. So is rich is marine life. Especially crabs and prawns.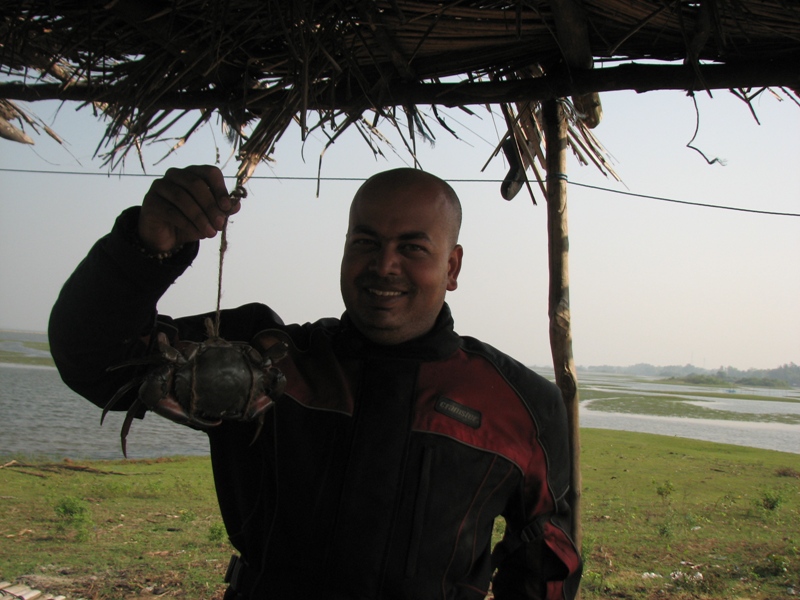 I headed forward and ended up in a place called Satpara. This was the place where one could go on a boat cruise for hours and watch dolphins. Unfortunatley, it was too costly to do alone (400 bucks) and there were no sharers available. I had to wait an hour, at least. I decided to shoot a few and leave.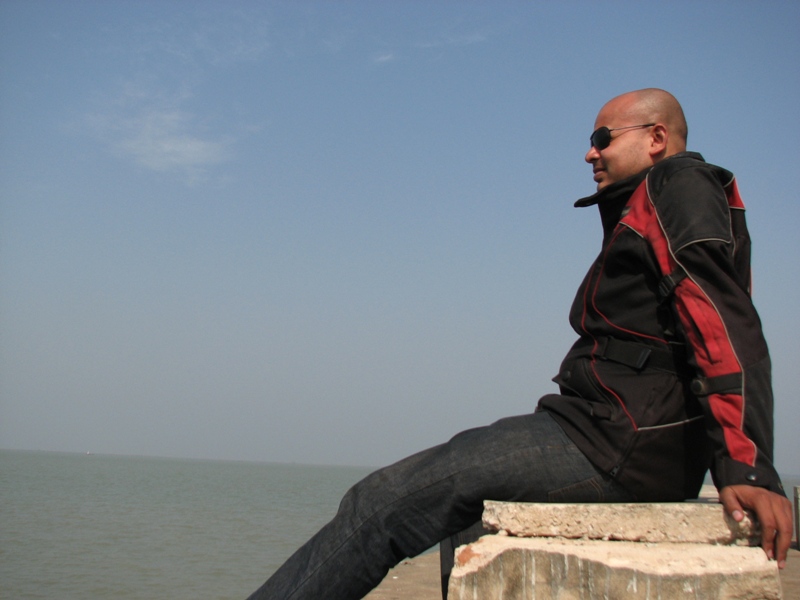 Off from Chilka, I was taking off beat routes with quality of roads highly suspect. Sometimes they were alright. Sometimes not so much. I as hoping I could reach Raigarh by the night. But not having slept last night and having been riding all day, I thought – To hell with Raigarh. I stopped at the first place I could see. A tiny little place called Aska on the highway. Well atleast they call it that.
I slept at 8 in the night. Blissfully unaware of the war that had started raging in Mumbai that night.