After the refreshing visit to the factory, getting down to riding wasn't a very nice feeling. If I had my way, I would have found a nice air conditioned room (it was friggin' hot) and slept my ass off. Add to it the fact that I was severely low on oil in the clutch case and without any replenishment and you realize the task ahead of me. I hated it.
But then once the ride begins, worries have a way to vanish into thin air. So it did this time too. There was only on hitch. I had to cross Chennai traffic in the middle of the day. Not a nice thought. Luckily for me, Thiruvottiyur and Pondicherry are both right on the coast. So while traversing Chennai, for the better part I have to be on the coastal road which life much easier. Once the ECR began, everything seemed back to normal.
I was still worried about the clutch case when I reached Mahabalipuram (locally called Mamallapuram). Being a holiday, it was chilling out on the beach time for everyone. A lot of people. I don't like beaches at 3 in the afternoon. So I paid a visit to the temple and came back to the rather jolly parking attendants who took care of my bags while I was away.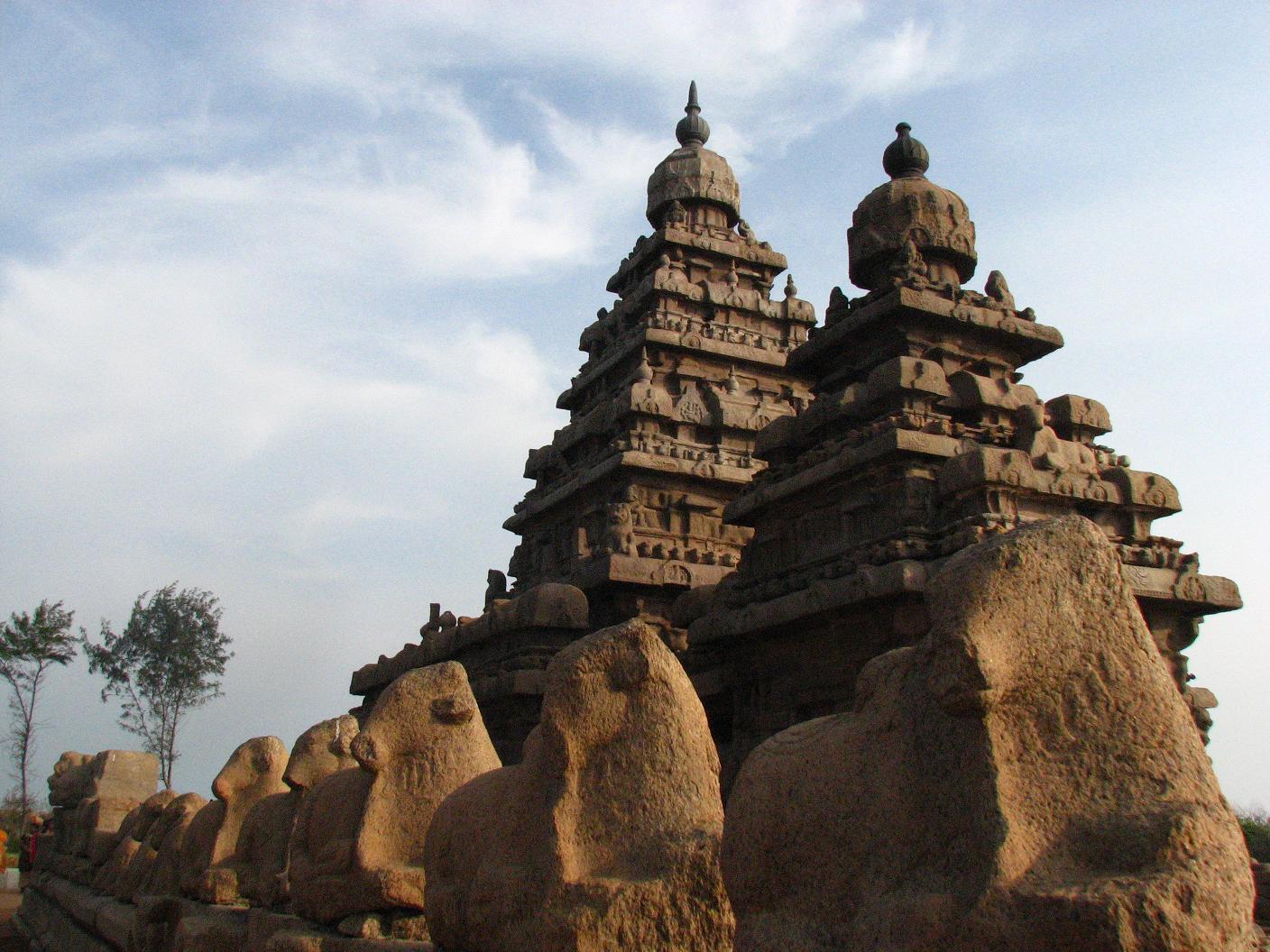 The rest of the journey was like walking a serene path. I was almost meditating. The road was good and the sunset was beautiful.
My first thought on entering Pondicherry was to hit a mech who can fix the leak. I headed straight to the RE authorised dealer. After an hour or so later, I had my bike. They had just put more adhesive into the clutch case seal and put it back on. It was fixed but I had my doubts over how long it will last. Anyway, I went through a long drawn search for a guest house. Being a holiday, all places were full. I did find one. Expensive. I didn't care. I wanted to sleep. It was 10 pm.
I did get sleep. At 3 am.